Comey says Trump fired him to undermine FBI Russia investigation
Updated: 2017-06-09 04:48
'LIES, PLAIN AND SIMPLE'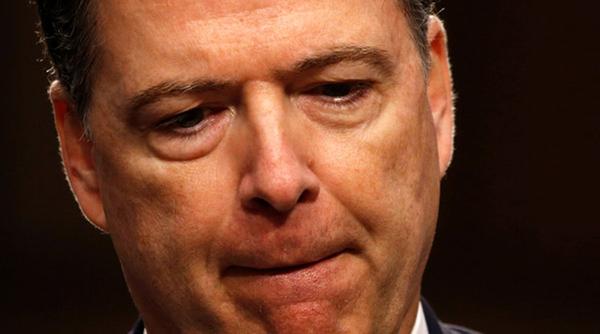 Former FBI Director James Comey pauses as he testifies before a Senate Intelligence Committee hearing on Russia's alleged interference in the 2016 US presidential election on Capitol Hill in Washington, US, June 8, 2017. [Photo/Agencies]
Comey said Trump's administration had defamed him in comments made after his firing by saying the FBI was in disarray and that the workforce had lost confidence in its leader. "Those were lies, plain and simple," Comey said.
His accusations could further mire Trump's administration in legal difficulties. Mueller and several congressional committees are investigating what US intelligence agencies have concluded was an effort by Russia to help Trump win the election.
"The Russian investigation is going to go on and it's not going to stop and the president should have known that," committee member Democratic Senator Dianne Feinstein told MSNBC.
Trump's personal lawyer, Marc Kasowitz, said Comey's testimony proved the president was not under any investigation and there was no evidence a single vote was changed as a result of Russian interference in last year's election. Kasowitz denied Trump ever told Comey he needed and expected his loyalty, as Comey said.
NBC News reported on Thursday that Kushner was expected to meet with staff members of the Senate Intelligence Committee in mid-June.
Comey said he felt he needed to get his account of his conversations with Trump in the public sphere in the hope it might prompt the appointment of a special counsel, which later occurred. Comey said he gave copies of his memo memorializing his talks with Trump to people outside the Justice Department and asked a friend to share its contents with a journalist.
Columbia Law School professor Daniel Richman confirmed to Reuters he was the friend to whom Comey was referring.
Kasowitz said that "we will leave it to the appropriate authorities" to determine whether Comey's leak "should be investigated."
Legal experts questioned Kasowitz's contention that Trump's private encounters with Comey should be considered privileged communications.