Leading economists defend China's currency policy mix
By CHEN WEIHUA | China Daily | Updated: 2017-06-10 09:08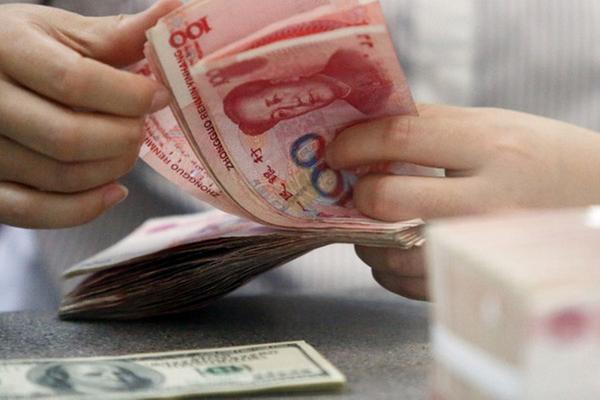 A worker counts Chinese currency renminbi at a bank in Linyi, East China's Shandong province, Aug 11, 2015. [Photo/Xinhua]
Stable exchange rate works for the country and the rest of the world
Chinese and US economists are convinced that having a relatively stable renminbi exchange rate is in both China's and the world's interest.
Ha Jiming, a former senior executive with Goldman Sachs Group Inc, noted that China's current account surplus is declining in percentage relative to GDP.
But he added it is still quite sizable, while its capital account is experiencing significant outflow pressure.
"We need to make both a short-term and long-term judgment on the viability of the capital control measures," Ha said during a talk on US-China cooperation in a changing global economy at the Peterson Institute for International Economics in Washington on Thursday.
PIIE and CF40, a think tank in China of which Ha is a founding member, released a paper on the same topic.
It covered not only the exchange rate policy, but also bilateral investment, regional economic integration and the impact on China of US President Donald Trump's economic policies.
Ha, a former chief economist and managing director of China International Capital Co Ltd, believes that in the short term, capital control in China could play a role in deterring disorderly outflow.
But he added that in the longer term, it should not be put in place forever. "It actually distorts resource allocation," Ha said.
Last year, China's foreign currency reserves sustained a sharp drop due to capital outflow and government sales from currency reserves to prevent the yuan from falling. The reserves have stabilized this year.
Ha, however, believes that China should press ahead with reforms to pave the way for capital account liberalization.
"It's actually enshrined in PBOC's (central bank) policy. It's also enshrined in the Communist Party's 18th National Congress: 'Let the market play a decisive role,'" he said.
Joseph Gagnon, a senior fellow at the PIIE, cautioned that financial markets often get things wrong. "I think it would be good to put some buffers or dampers on that," he said.
Gagnon, a former US Federal Reserve official, believes that China is doing exactly that, though maybe not for exactly the reasons he would have.
"If you imagine a huge outflow of private capital from China causes a massive fall of the renminbi, a massive trade surplus again, I think the rest of the world, especially now, would have trouble with that," he said.
Adam Posen, president of the PIIE, agreed, saying that "it's in China's own interest, as well as the world's, to have a relatively stable currency".
"And the imbalance should not be allowed to get way out of whack," he added.
The US Treasury Department determined in its April report that China has not been manipulating its currency. Secretary Steven Mnuchin also described China's intervention to prevent the yuan from falling as helping US competitiveness.