Chongqing's rooftop road raises eyebrows
By Tan Yingzi in Chongqing | China Daily | Updated: 2017-06-24 07:00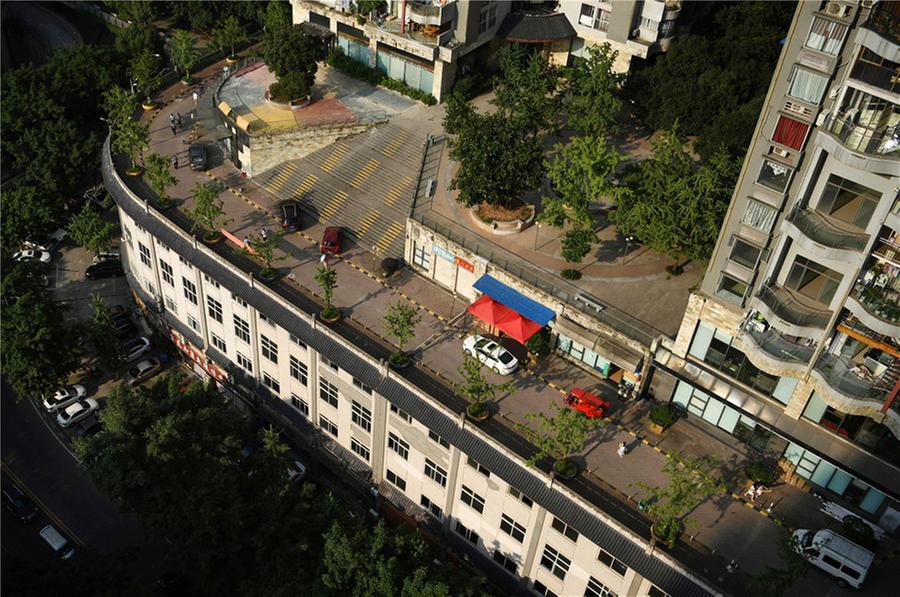 Vehicles use a road that crosses the top of a building in Chongqing on June 21, 2017.[Photo by Chen Chao/For China Daily]
A picture of a road on the top of a building in southwest China's Chongqing municipality recently went viral online, with people saying they were amazed by the strange design and unique landscape of the mountain city.
A resident surnamed Jiang who lives across from the building posted two pictures online, saying it was the first time he had seen cars on top of a building.
Jiang is probably a newcomer to the city, where locals have long grown accustomed to such sights. Many netizens who have never come to the city are as surprised and confused as Jiang, with some calling Chongqing "a magic city".
The building is on the south bank of the Yangtze River and at the foot of Nanshan Mountain. Due to the special location, the two-way road is built atop a three-floor garage. Beneath the garage are shops and restaurants.
According to the community's property management office, the road is for residents and is private.