Sixth 'Chinese Dance for 12 Days' to debut in July
Chinaculture.org | Updated: 2017-06-29 13:34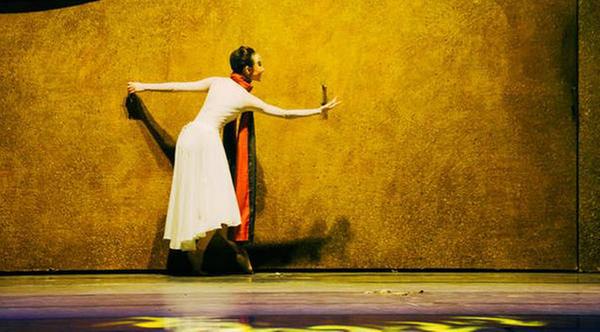 Dance Nine-colored Deer. [Photo/chncpa.org]
The sixth "Chinese Dance for 12 Days" will launch in Beijing on July 5.
Six modern dances will be featured during the event, such as Inspire, Kids, Intellectual's Style, Nine-colored Deer, Spring in Autumn and Intangible or Tangible, Just a Flashy Thought.
A group of veteran dancers and artists recommended the six works created by young choreographers.
Lin Hwai-min, a notable dancer and choreographer from Taiwan, participated in the event for the first time.
He recommended the work Kids, a dance dedicated to a mother.
"The dance is neither about a scene nor a story. It also has nothing to do with relations between a child and a mother. It looks like something half-reality and half-dream," Lin said.
"The unique dance also shows a lot of emotions and feelings, and will let audience see the sorrow, nightmare and absurdness in life."
Chinese leading dancer Jin Xing recommended Zhang Yashu's Nine-colored Deer.
"Zhang is very talented. Her dance was adapted from a well-known Dunhuang fresco about the legend of a nine-colored deer," Jin said.
Chinese Dance for 12 Days has been presenting new works from young Chinese choreographers throughout its five years of existence. It has featured ballet, folk dances and modern dances, providing an opportunity for young talents to present their ideas in the form of dance.
Organized by the National Center for the Performing Arts and the Chinese Dance Association, the event will end on July 30.