Spreading its wings
By Chen Nan | China Daily | Updated: 2017-07-08 07:33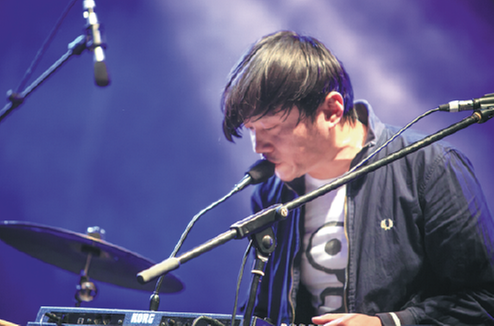 Re-TROS, short for Rebuilding the Rights of Statues, is a post-punk rock band based in Beijing, which was founded by Hua Dong in 2003.[Photo provided to China Daily]
Since 2006, the band has been performing abroad including Helsinki, in Finland.
After wrapping up its performances in the UK, Hua, along with band members, Liu Min on vocals, bass and synth, and drummer Huang Jing, will kick off a tour in North America from July 16.
In 10 days, the band will give seven shows in Chicago, Boston, Toronto and Montreal, as it promotes its upcoming album titled Before the Applause.
The band's debut album, Watch Out! Climate Has Changed, Fat Mum Rises ... was released eight years ago. And the single, Cut Off! was released in 2005.
With its new album, the band aims to showcase change.
"This album is different from our post-punk music. We listen to various kinds of music and experiment. We have a new drummer, who brought us fresh and exciting ideas.
"The process of making this album was long, and at certain point we had no idea where we were heading.
"But this new album showcases what has inspired us during the past eight years," says Hua.