'Military Olympics' kick off in Xinjiang
By Cui Jia in Korla, Xinjiang | chinadaily.com.cn | Updated: 2017-07-31 20:57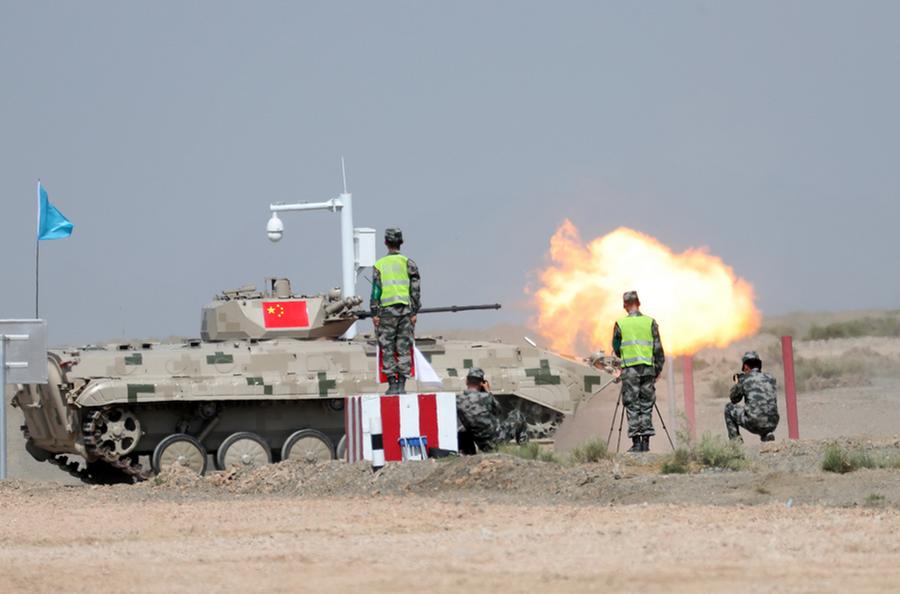 A tank opens fire at the International Army Games 2017, in Korla, Northwest China's Xinjiang Uygur autonomous region, July 31, 2017. [Photo by Zou Hong/CHINA DAILY]
Suvorov Attack, one of the most popular events among the International Army Games 2017, kicked off on Monday in Korla, Northwest China's Xinjiang Uygur autonomous region.
The International Army Games 2017, which will conclude on Aug 12, are comprised of 28 events held in Russia, China, Azerbaijan, Belarus and Kazakhstan.
The event features competition among infantry fighting vehicles. Except for Russia, which brought its own vehicles, the other countries will use Chinese infantry fighting vehicles.
Some people call the comprehensive games the military Olympics.
On Monday, China, Russia and Angola participated in the first day of the individual race.
Each team sends three IFVs to pass different obstacles, including mine, fire, water and an anti-tank ditch, to test the crew's maneuvering skills. Each crew also has to participate in three firing sessions.