Damage assessed at Buddhist grottoes in NW China
Xinhua | Updated: 2017-10-23 11:04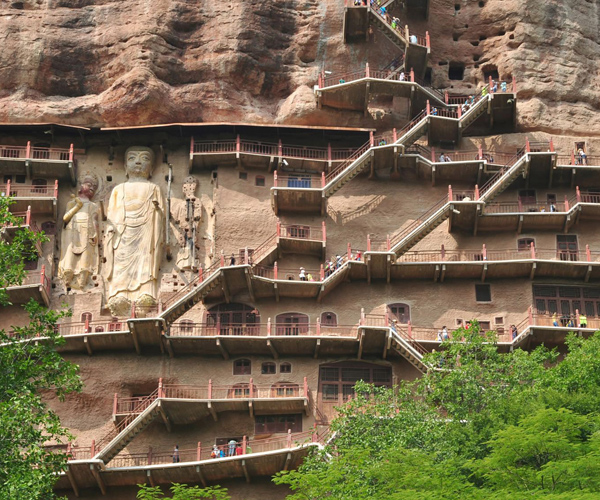 Closer view of the Maijishan Grottoes in Northwest China's Gansu province, August 12, 2015 [Photo/CGTN]
A systematic assessment for damage to caves at Maijishan Grottoes in Northwest China's Gansu province has been conducted as part of restoration work, according to local authorities.
The assessment has ranked 221 caves in the grottoes into three risk levels, with 32 caves among the most severe due to risks such as collapse and murals falling off.
The Maijishan Grottoes are a 1,600-year-old UNESCO World Heritage site consisting of about 200 caves and more than 10,000 Buddhist sculptures.
"The general assessment is for the preparation of our protection and restoration work," said Yue Yongqiang, deputy director of Maijishan Grottoes art institute preservation division.
Due to natural humidity and erosion, cracks have appeared on some caves and some sculptures and murals are in a state of decay.
The Maijishan Grottoes are one of China's four largest Buddhist cave complexes, along with the Mogao, Yungang and Longmen grottoes in Gansu, Shanxi and Henan provinces, respectively.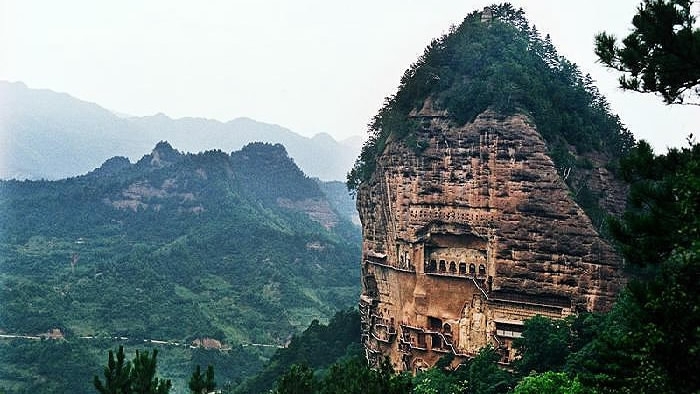 Maijishan Grottoes [Photo/CGTN]