China-Russia economic ties enhanced by trade and big projects
chinadaily.com.cn | Updated: 2017-11-02 18:32
1. Trade relations overview
China has been Russia's biggest trade partner for past six years. Russia, meanwhile, is one of China's largest suppliers of energy and electro-mechanical and high-tech products. The structure of bilateral trade has been optimized with boom in traditional cooperation sectors and development in new trade platforms.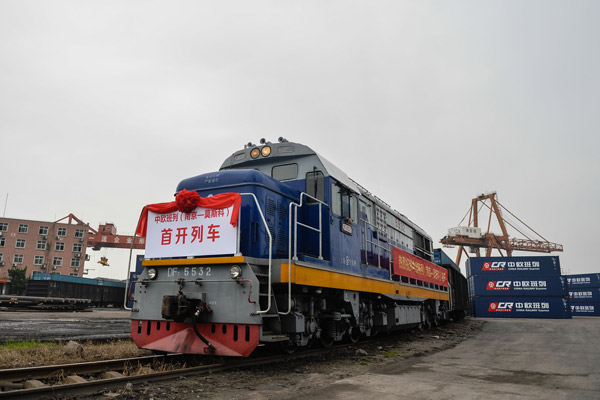 China-Europe freight train departs from Nanjing, capital city of Jiangsu province to Moscow on its debut journey on June 29, 2016. [Photo/Xinhua]
The bilateral trade between the two countries in 2016 reached $69.5 billion. The volume has exceeded $54 billion during the first eight months in 2017 with an annual increase of one third, according to visiting Russian Deputy Prime Minster Dmitry Rogozin during a preparation meeting for the 22nd regular meeting of Chinese premier and Russian prime minister in Chongqing, Oct 30, 2017.