China-Russia economic ties enhanced by trade and big projects
chinadaily.com.cn | Updated: 2017-11-02 18:32
2. Mega projects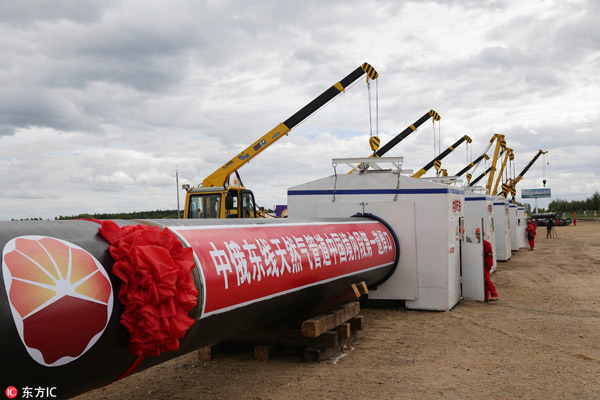 Work on the east route of China-Russia natural gas pipeline begins in Heihe, Heilongjiang province, on June 29, 2015. [Photo/IC]
The east route of China-Russia natural gas pipeline will export 38 billion cubic meters of natural gas from Russia to China annually from 2018.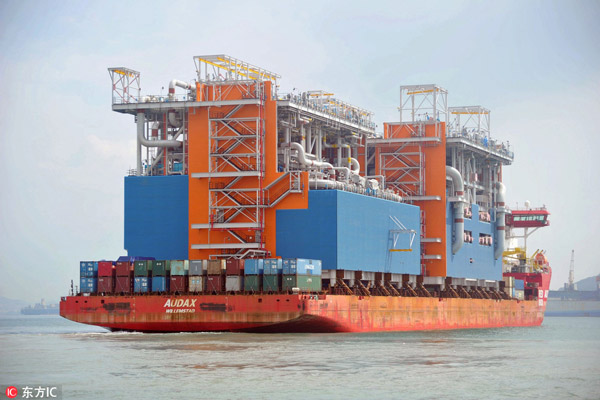 The "Red Box Audax" semi-submersible marine heavy transport vessel loaded with fabrications for Yamal liquefied natural gas plant being built at northeast of the Yamal Peninsula in Russia leaves for Russia, Aug 16, 2017. [Photo/IC]
The Yamal liquefied natural gas project, the world's first integrated project for polar natural gas exploration, development, liquefaction and transportation, is expected to begin operations this year.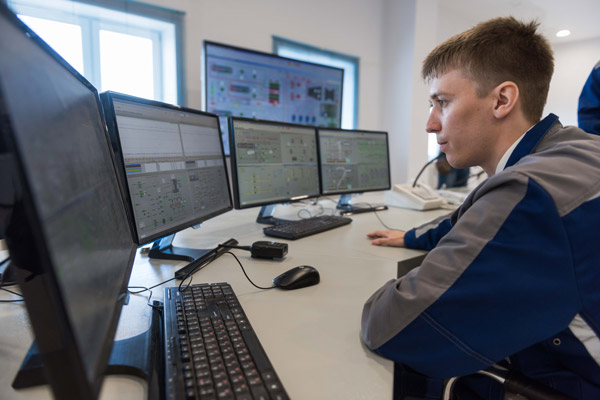 A worker monitors data for the Huadian-Teninskaya joint project in Russian on June 20. [Photo/Xinhua]
A 483-MW gas-steam combined heat and power plant, the tangible result of the Huadian-Teninskaya joint project and China's largest electricity project in Russia, went officially online in June. It is China's largest energy investment project in Russia.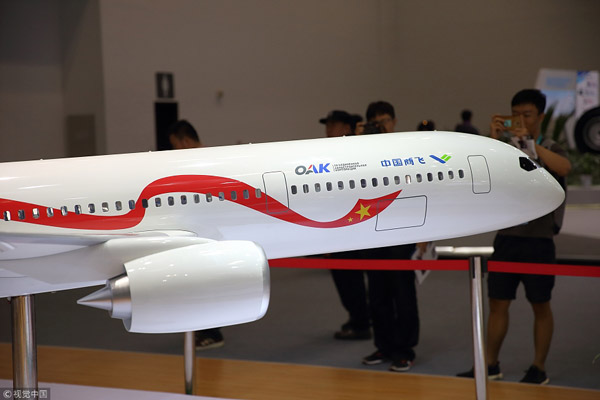 The model of the wide-body aircraft C919 is shown on 17th Beijing international aircraft exhibition in China National Convention Center, Sept 20, 2017. [Photo/VCG]
A joint venture was launched to build a wide-body aircraft in Shanghai on May 22 and the China-Russia long-distance wide-body aircraft has been officially named CR929.