China's Hainan lures global travelers with more than beaches
Xinhua | Updated: 2018-02-05 14:56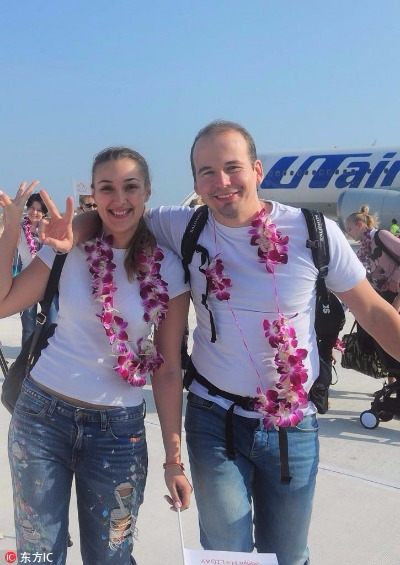 Yana Zhuravleva, 38, from Russia is so used to living in Hainan, a tropical island at the southern tip of China, that she plans to bring her mother and grandmother to live with her.
"Life is comfortable here. The environment is nice and there are many work opportunities," said Zhuravleva.
Zhuravleva, who first arrived in Hainan in 2005, used to work at a travel agency. Thanks to an increase in Russian tourists to Hainan for medical care, Zhuravleva switched jobs two years ago to begin working at a Chinese medicine hospital, which served nearly 1,000 Russian medical tourists last year.
Zhuravleva said that her biggest dream is to earn enough money to buy a small house in Sanya, a coastal resort city in Hainan.
More and more foreigners like Zhuravleva have come to Hainan and fallen in love with the tropical island, not just to enjoy the warm climate, sunshine and beaches, but to pursue their dreams.