US' blame game part of its containment strategy: China Daily editorial
chinadaily.com.cn | Updated: 2018-05-21 21:45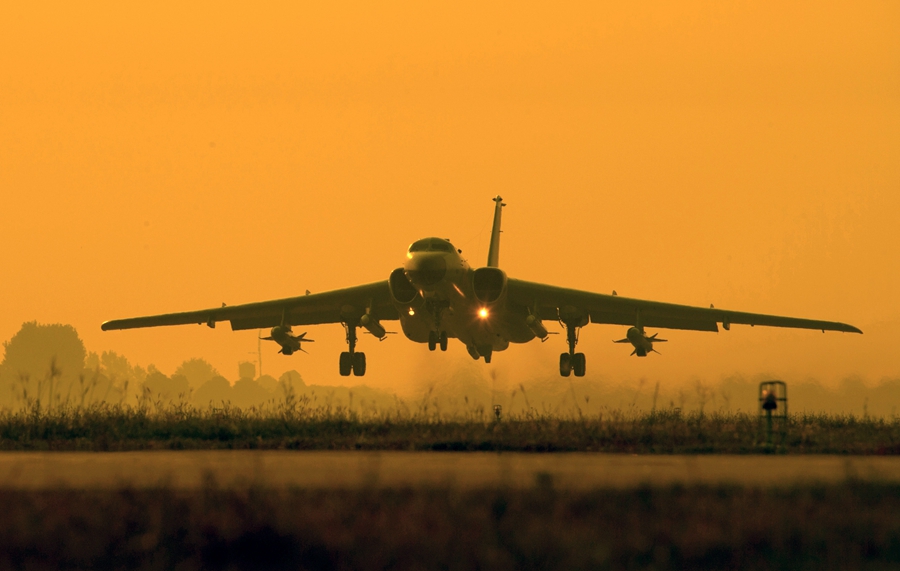 Bombers of the People's Liberation Army Air Force conducted takeoff and landing training from an islet in the South China Sea in order to improve the ability to "reach all territory, conduct strikes at any time and strike in all directions", as the air force said in a statement.
The exercise involved several H-6K bombers taking off from an air base on Yongxing, the largest of the Xisha Islands, and simulating strikes against sea targets, the Pentagon claimed.
The United States, of course, wasted no time in expressing how concerned it was by this. The Pentagon called it a continuation of China's militarization of the waters, which it claimed was raising tensions and destabilizing the region.
Which was only to be expected. Despite its seemingly nonstop naval exercises in the region — whether in the East China or South China seas, or the Indian Ocean — it cries an alarm every time China conducts any military training drills.
In this Washington knows no shame. It continually tries to lay the blame for militarizing the waters on China's doorstep, despite knowing full well that it is the one that has been doing that.
Under the pretext of safeguarding freedom of navigation for commercial shipping, it has sent a large number of warships to the region in a bid to intimidate and constrain China and guarantee continued freedom of movement for its navy.
Given its need to protect its trade and energy supplies, and its expanding interests overseas, China can no longer endure the restrictions that the threat of force imposed on it in the past. It has had to strengthen the navy's capabilities to ensure that it is fit for the times and can fulfill its duty to protect the nation's territorial integrity, trade and growing interests overseas.
To try and draw attention from its aggressive stance, the US continually seeks to portray China as a threat to others in the region, hoping to take advantage of the territorial disputes in the waters to drive a wedge between China and its neighbors and encourage the latter to side with it. However, China's neighbors, while not wishing to upset Washington, have shown they are reluctant to get roped in to its geopolitical competition with China.
What is incontrovertible is the tensions in the region keep abating until the US stirs them up again. It is its desire to contain China that is destabilizing and militarizing the waters.