The world on two wheels
By Xu Lin | China Daily | Updated: 2018-08-21 10:33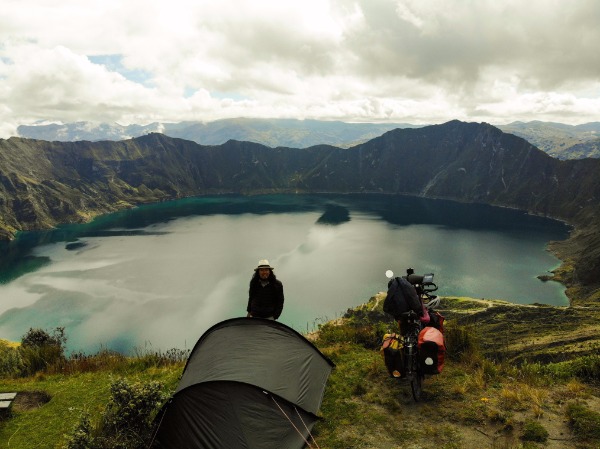 "I must follow local practices and understand the culture and etiquette so we can share respect," he says.
"Many locals are curious about everything relating to China. I'm like a window into the country. They're very kind."
He recalls that the owner of a small shop in Peru gave him free snacks and invited him to dinner in January. The old man was surprised to see a Chinese cyclist in his country. He'd ask his daughter to help them communicate when they couldn't, as she spoke English.
Zhu stayed with the family for three days and was invited to a big party.
He cooked for them and taught them how to make Chinese dishes.
"They'd eaten at Chinese restaurants in Peru but hadn't tried authentic food prepared home-style by a born-and-bred Chinese," he says.
"They enjoyed it, even though it was spicy."
Zhu noticed many infrastructure projects in Africa are supported by China.
"(Africans) are interested in our food and amazed by China's rapid development. For example, they'd ask, is the high-speed train really that fast?"
The continent hosts an abundance of wildlife. But predators avoid the roads, he says.
He once encountered a black snake in the desert. The reptile suddenly slithered into his bag when he was photographing it.
Zhu had to borrow an old man's walking stick to fish the creature out.