Chorus rises for Russia
By Chen Nan | China Daily | Updated: 2018-08-27 08:20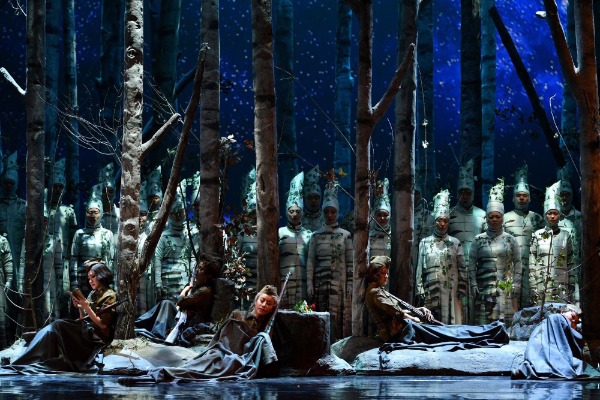 The opera was first staged at the NCPA in November 2015 to mark the 70th anniversary of the end of World War II. That show saw the NCPA Symphony Orchestra and Chorus perform under the baton of conductor Lyu Jia. So far, the opera production has been staged at the NCPA for four rounds.
"When I composed the opera, I wished that a Russian audience could watch it one day, since it's about Russia. Now, the upcoming tour will fulfill my dream," says Tang.
Tang spent nearly a year composing the opera, in which he used the traditional Russian musical instrument, bayan, an accordion, as well as melodies from Russian folk music.
As the director of the composition department at the Central Conservatory of Music in Beijing, Tang, 63, says that he was influenced by Russian culture, including literature, music and drama, while growing up.