Chorus rises for Russia
By Chen Nan | China Daily | Updated: 2018-08-27 08:20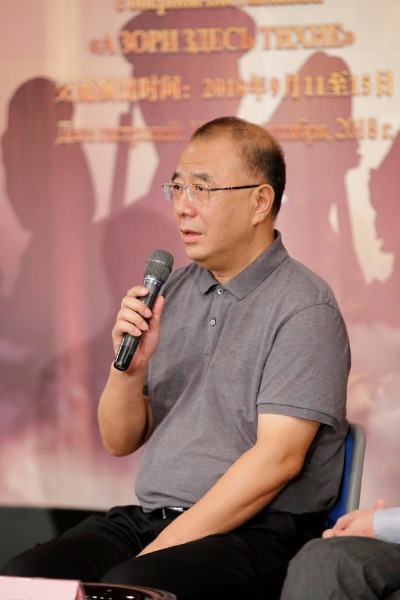 In addition to the performances of one opera and two concerts, the NCPA will hold a variety of art exchange activities. Leading singers from The Dawns Here Are Quiet will visit the Confucius Institute of St. Petersburg University and the Chinese Cultural Centre in Moscow, to hold artistic dialogues and exchanges with the Russian artists, university students and art lovers.
"It will be the biggest cultural exchange program between the NCPA and the Mariinsky Theatre yet," says Zhao, adding that the tour was invited to St. Petersburg by the Mariinsky Theatre and the Alexandrov Ensemble of the Russian Ministry of Defense.
Zhao says since the opening of the NCPA in 2007, it has staged performances by more than 20 art troupes from Russia, including performances by both the Mariinsky Theatre and the Alexandrov Ensemble.
"President Xi Jinping met with Russian President Vladimir Putin in June, strengthening the partnership between China and Russia," says Kalinyuk Alexander, press officer of the Russian embassy in Beijing. "The upcoming tour of the NCPA to Russia will further deepen the friendship between our two peoples."