Cultural relics guide to spur innovation
By Wang Kaihao | China Daily | Updated: 2018-10-10 09:02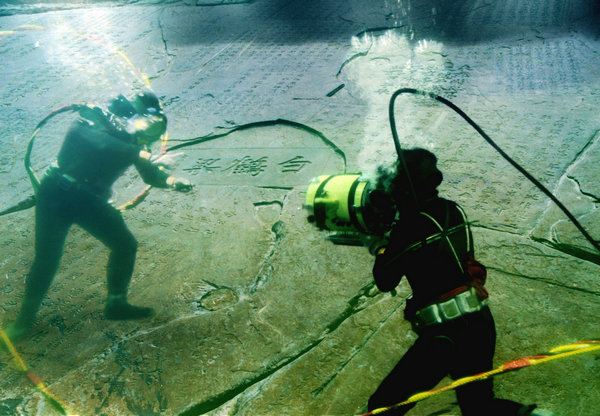 Protection and inheritance of the nation's cultural heritage has become one of the most important parts of China's comprehensive development in the new era, as shown by a key document released as a national guide.
The guide, which aims to reform the system for the protection and use of cultural relics, was co-released by the general offices of the Communist Party of China Central Committee and the State Council through Xinhua News Agency on Monday.
It was the first time the country's top decision-making bodies had jointly released a guiding document specifically on work relating to cultural relics since the founding of the People's Republic of China in 1949, according to Liu Yuzhu, director of the State Administration of Cultural Heritage.
"From now on, it becomes as important to make use of cultural relics resources as their protection," Liu said on Tuesday at a conference in Beijing. "Preservation of history requires our consistent efforts, but it also requires new approaches."
The new document refers to a wide spectrum of areas, including improving publicity about the value of cultural relics, enhancing inspections of their security, upgrading management of archaeological discoveries and offering diverse services based on heritage.
For example, general knowledge on protecting cultural heritage will be included in compulsory education syllabuses. More archaeological works are to be pursued to explore the origin of Chinese civilization. More foreign aid programs on conservation of overseas cultural heritage sites and joint archaeological programs will be launched to echo the Belt and Road Initiative and serve the country's general diplomacy.
"These works can consolidate our cultural confidence," Liu said. "It can also provide world heritage with more Chinese experiences as well."
Liu said there are many "breakthroughs" to match the new situation. A national database for the country's cultural heritage will be improved to regulate the trading of privately owned relics. Museums will be given greater autonomy in operations, including encouragement to use revenues earned through derivative products to improve service and recognize excellent employees.
"There has been a debate for a long time among scholars and administrators whether to allow public institutions like museums to freely allocate their revenue," said Gu Yucai, deputy director of the State Administration of Cultural Heritage. "That is sometimes a threshold to give museums more motivation."
The document also intends to involve wider public participation in protection, such as including privately owned institutions and the efforts of individuals in the operation of State-owned heritage sites.
"Frankly speaking, the status quo of many 'low-level' heritage sites in China is not very good because protectors and protection funds are severely lacking," he said. "Government cannot perform all the jobs, and more people are welcome to join."
Some rural regions are rich in cultural heritage sites. Gu expected protection of heritage to be mixed with tourism development and poverty alleviation.