Fuxing bullet trains more intelligent in dealing with overload
Ecns.cn | Updated: 2018-10-10 10:19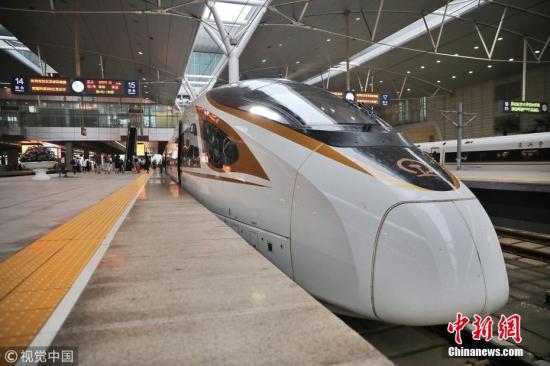 Concern for a better traveling experience was the key reason behind a bullet train's automatic warning during the National Day holiday, Science and Technology Daily reported.
High-speed train G108 urged passengers with standing room tickets to get off at Changzhou North Railway Station on Oct. 1, sparking online questions about the train's carrying capacity.
Experts from China Railway Corp said both the Fuxing (Rejuvenation) bullet train and earlier version Hexie (Harmony) can accommodate a certain range of overload, but the Fuxing is armed with more advanced technologies to automatically sound alarms when the number of passengers reaches a certain threshold.
The designer of the CR400AF, a type of Fuxing train, at Chinese rolling stock manufacturer CRRC Qingdao Sifang said the train's brake control system can adjust to the varying weight to meet safety requirements.
In theory, Fuxing trains can operate normally with 20 percent more passengers, but above that range, passengers will find the journey less comfortable, such as in air-conditioning and water supply conditions.