Bridge gets bay's greater integration under way: China Daily editorial
China Daily | Updated: 2018-10-23 21:45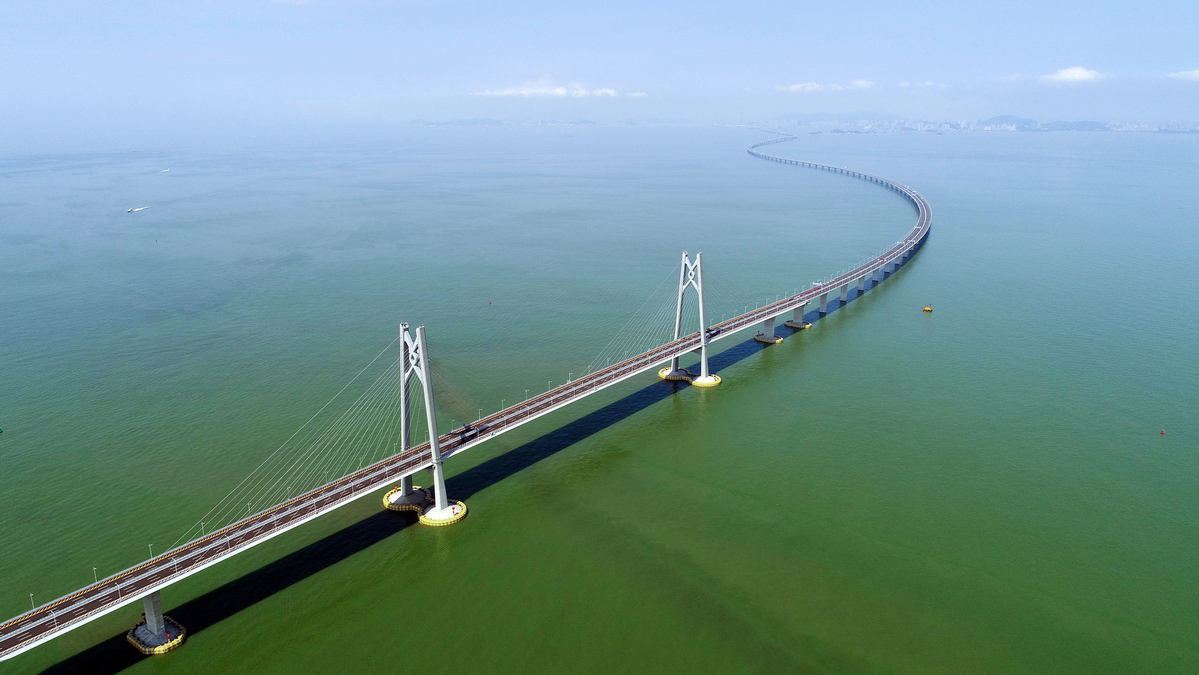 After 14 years of planning and construction and weathering the destructive force of a super typhoon, the Hong Kong-Zhuhai-Macao Bridge was declared open by President Xi Jinping at a ceremony on Tuesday.
The 55-kilometer Y-shaped bridge, which comes into operation for vehicles on Wednesday, links the two special administrative regions and a special economic zone, and will stitch the cluster of 11 cities in the Greater Bay Area closer together.
The successful completion of the bridge defied the negative predictions of many foreign experts who at first deemed the project technically infeasible. And its opening has dismissed suggestions that the structure would not be able to withstand the force of super typhoon Mangkhut, the fiercest storm to visit this part of the world in recent decades. The bridge, one of the longest fixed-links in the world, stood the test of nature, surviving intact and unscathed in the Lingding Channel, showcasing the excellence of Chinese engineering.
By reducing journey times between the three cities from three hours to 30 minutes, the bridge is expected to promote the flow of people and commercial interactions among the three places and provide a strong boost to the development of the Greater Bay Area.
The Pearl River Delta region serves as a significant external trade portal for the country. Last year its import and export trade volume constituted about 25 percent of the national total, a considerable proportion of it passing through Hong Kong. The bridge will make the logistics easier.
At the same time, innovation and technology are growth engines driving the country's economic development, and the Pearl River Delta region is an important base for R&D and new and emerging industries. The Hong Kong SAR, which Xi has said will have national support to develop into an international center for innovative technology, stands to benefit greatly from the closer links with other parts of the Bay Area.
With a price tag of about 15 billion yuan ($2.16 billion), the whole bridge-tunnel structure sounds expensive. But by enhancing connectivity across the delta region, which already accounts for 12 percent of China's GDP, it will provide a strong boost to industries and businesses in the Bay Area, one of the world's biggest and fastest growing economic areas.
The significant role it can play in national development more than justifies the huge investment, which has been shared by the three cities it connects.