US stocks trade higher on China-US trade optimism
Xinhua | Updated: 2019-01-10 02:53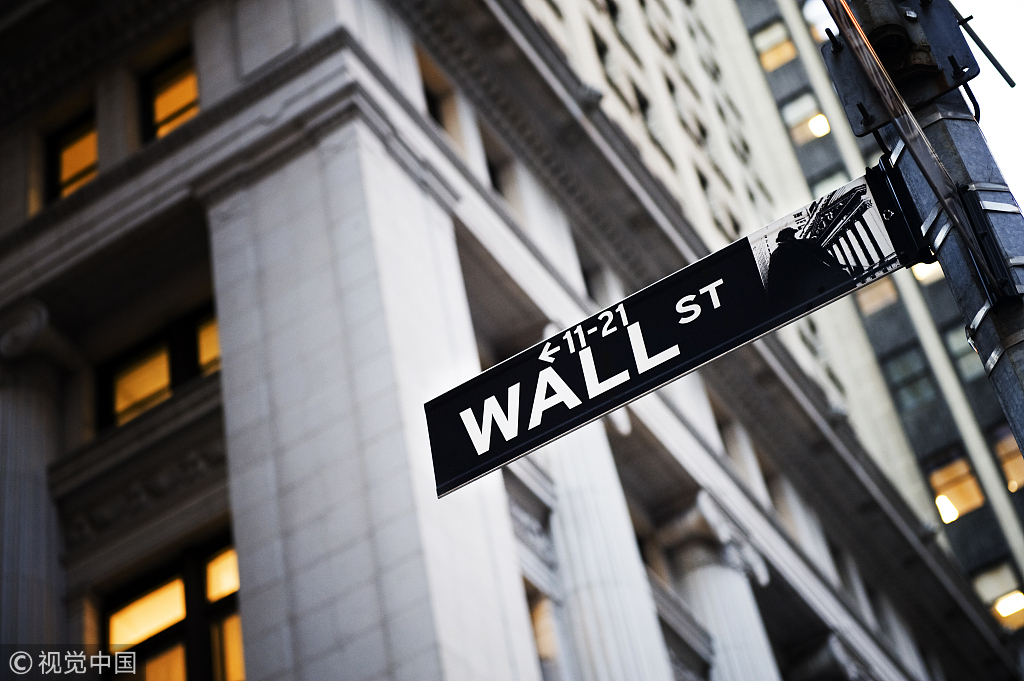 NEW YORK, Jan. 9 -- US stocks traded higher on Wednesday as trade talks between China and the United States concluded.
At midday, the Dow Jones Industrial Average increased 140.50 points, or 0.59 percent, to 23,927.95. The S&P 500 gained 13.78 points, or 0.54 percent, to 2,588.19. The Nasdaq Composite Index added 58.88 points, or 0.85 percent, to 6,955.88.
All three major indices are on track for the third consecutive winning session this week as the latest trade negotiations between the world' s top two economies showed signs of progress.
On the economic front, investors were waiting for the release of the Federal Open Market Committee' s minutes of its last meeting to look for hints about the central bank's future monetary policy.
On Friday, Federal Reserve chair Jerome Powell hinted at slower monetary tightening.
He said Fed officials were keeping a close eye on the voices of financial market, and that Fed policy was flexible and clung to real-time economic developments.
He added that the central bank would not hesitate to adjust its balance sheet reduction plan if it causes problems in the markets.
The Fed hiked interest rates for four times last year. Its rate hike pace was considered too rapid by some investors and market was rattled by it.