Seaside fun
By Yang Feiyue | China Daily | Updated: 2019-01-12 11:13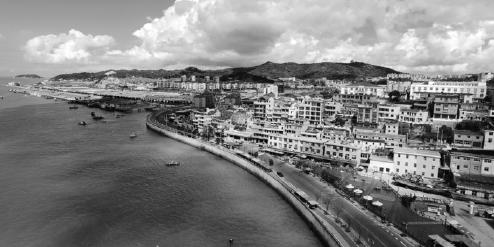 Yan joined the returnees after hearing that the local government had proposed a plan to create a garden along the sea. Yan then transformed his warehouse into a fashionable homestay featuring Mediterranean elements in 2016, and his homestay became an immediate hit with tourists.
"We are booked most of the time," he says.
He wasted no time opening a second homestay, bigger than the first, in 2017, and gave it an industrial touch and more functions to host such events as weddings and meetings. His new homestay has enjoyed brisk business since.
Yan is just one of the locals whose lives have been transformed by the rise in tourism. The local rural household income crossed 100,000 yuan ($14,563.9) in 2018, a year-on-year average, and 52 villages of Dongtou have risen above the poverty line as defined nationally, according to local authority.
The district government has encouraged homestay development over the years to stimulate the tourism potential of the islands and revitalize the rural economy. Local homestays used to be in clusters near major scenic spots earlier and offer poor services, which didn't help to draw more vacationers, according to Lin Xia, a senior official with the district.
To change the situation, efforts have made in recent times to improve ecology around the bay area and four rural sightseeing routes have been developed to give Dongtou a facelift.
"We value the fishing villages of the islands, and we have launched a three-year campaign to protect and develop them," Lin told China Tourism News.