First China-made sci-fi blockbuster to debut in US
Xinhua | Updated: 2019-02-05 09:36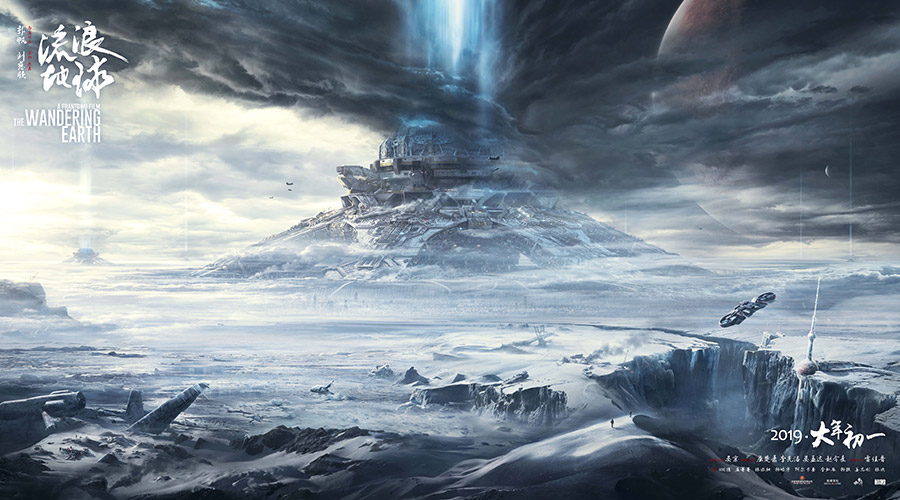 NEW YORK — Science-fiction (sci-fi) lovers and cinemagoers in the United States can soon enjoy China's first homemade sci-fi blockbuster as The Wandering Earth will premiere in the country on Tuesday, the first day of the Chinese New Year.
A total of 29 cities across the United States will see the movie released, among which 12 will roll out the movie in the form of IMAX 3D, including New York City, Washington, D.C., Los Angeles and San Francisco.
The breakout sci-fi movie of China, an adaptation of a novel of the same name by China's Hugo Award winner Liu Cixin, will also mark the first Chinese blockbuster to be released in IMAX 3D overseas.
With spectacular visuals, the movie tells an eye-catching story of how mankind attempts to move the Earth and its residents away from the solar system and into a remote new star system, as the sun is dying out, putting the Earth in jeopardy.
To push the Earth out of its orbit in the space, people around the world built 10,000 giant planet thrusters. The epic journey will take 2,500 years and poses great hazards to people living in the age of a wandering Earth, as they will be moved underground to escape the chill of the Earth's surface.
All the setting and scenes in the film are made and built by Chinese crew members, and 75 percent of the special effects in the thrilling blockbuster are produced by Chinese companies.