China's box office breaks single-day record
Xinhua | Updated: 2019-02-06 13:16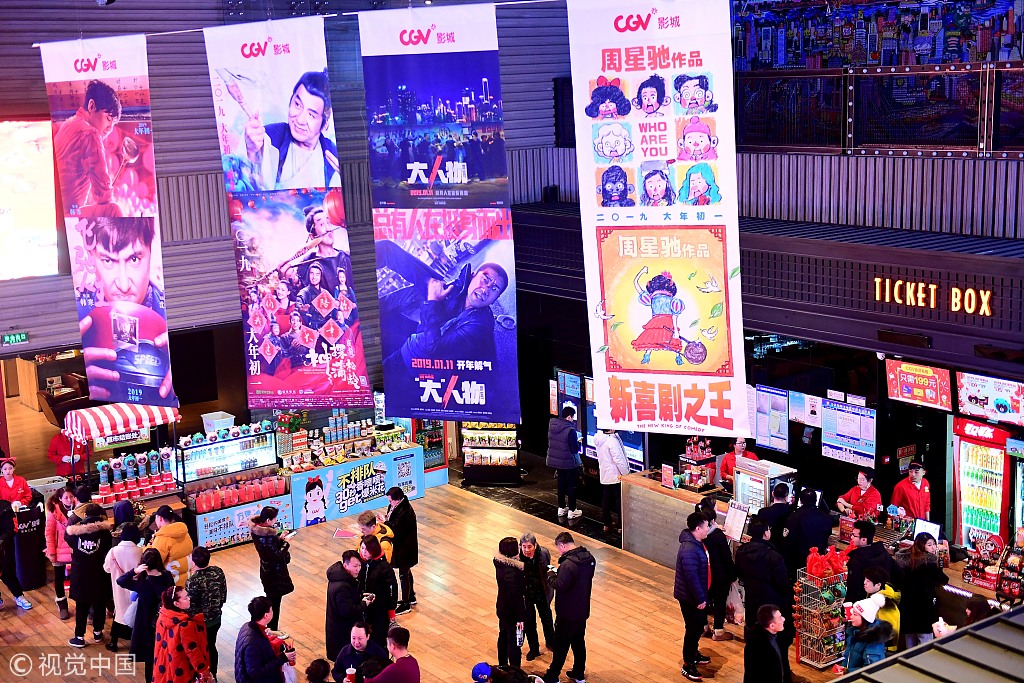 BEIJING — China's box office has broken its single-day record as people flocked to cinemas to celebrate the Chinese New Year.
According to Maoyan, a professional box office tracker, Chinese cinemas raked in more than 1.43 billion yuan ($210 million) in sales on Tuesday -- the first day of the Year of the Pig.
The holiday around the Spring Festival, or the Chinese New Year, is a peak season for Chinese cinema screens. The previous single-day record, 1.27 billion yuan, was set during the last Spring Festival.
Eight new releases in diverse genres including comedy, sci-fi, thriller, and animation are battling to be box office champion.
China has the world's second largest film market, grossing over 60.9 billion yuan in revenue last year.
The sector's performance during Spring Festival is highly watched as it gives indications for the whole year revenue and viewers' favorite titles.
Last year, the season contributed nearly 10 percent to revenues and produced Operation Red Sea and Detective Chinatown II, two of the year-round box office hit films.