Once again Canberra's turn to hawk conspiracy theory: China Daily editorial
chinadaily.com.cn | Updated: 2019-02-19 21:38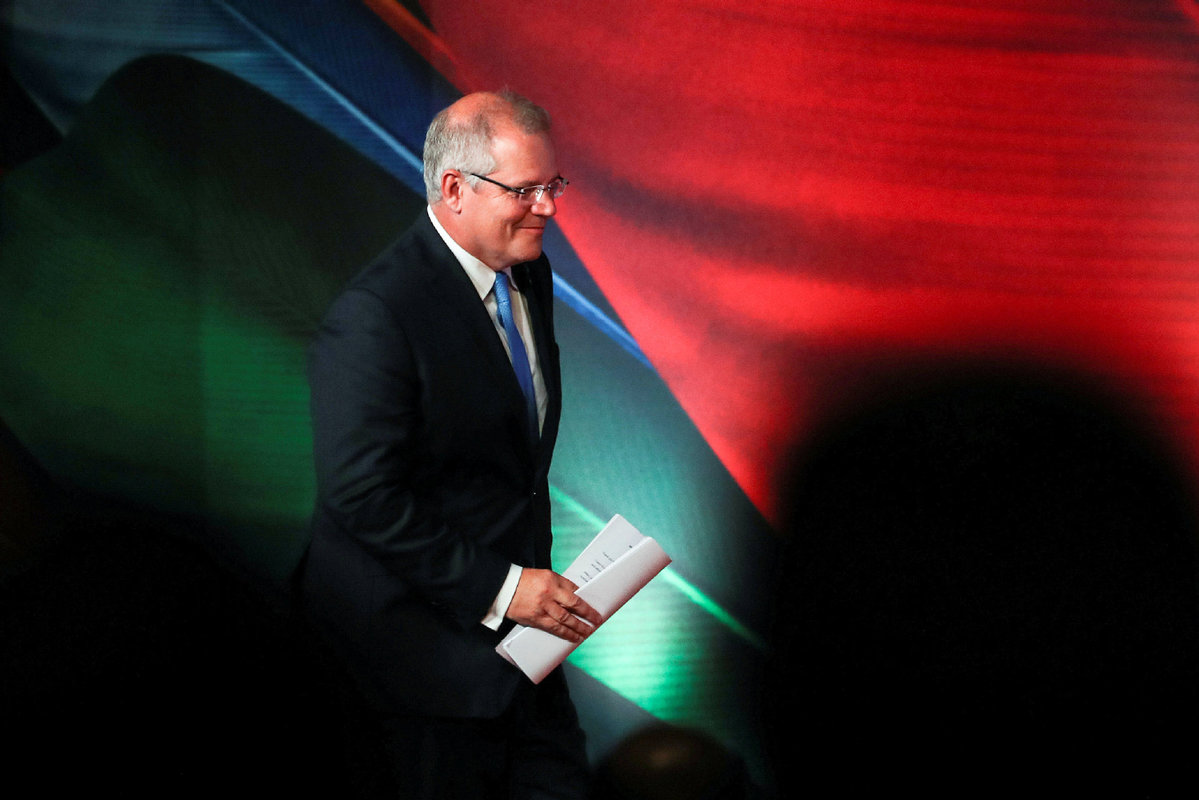 It seems to be contagious — no sooner does one Western politician engage in some character assassination of China than another pops up to do the same.
The latest verbal bullets have been fired by Australian Prime Minister Scott Morrison who alleged on Monday that a "sophisticated state actor" was behind a cyberattack on the Australian Parliament's computing network.
Although he did not name it, it has been assumed that he was insinuating China was responsible, given this is not the first time that Canberra's anxiety-driven willingness to emulate Washington has prompted it to lay the responsibility for alleged spying at Beijing's door.
The prime minister also claimed that the network used by major political parties was subject to what he described as a "malicious intrusion" on Feb 8.
No matter whether he was assigning the malevolent acts to China or another country, it is irresponsible of him to cast aspersions in this way.
The world we are living in seems engulfed by conspiracy theories. And clearly some politicians, even some political leaders, are not averse to fueling them, even starting them.
Do they delight in the assumption that some powerful forces are perniciously working behind the scenes to curry favor with a credulous public, to cover up their own failings, or because they think they can leverage some tangible national advantage from it?
Whatever the reason, such ploys are an easy option as their perpetrators do not need any evidence to support the accusations. They simply voice their scurrilous claims, confident that their invective will stick in some impressionable minds.
Certainly it seems that when it comes to China, many Western politicians, have forgotten their professional ethics, as they appear to have no compunction about letting their tongues wag maliciously about a sovereign nation and its companies.
It is hard not to view the calumny as orchestrated. Western politicians seem willing to speak ill of China because they feel their countries are being elbowed aside as it rises. Even though China has never exerted any force to make room for itself and has invited them to accompany it on its journey of rejuvenation.
It is natural for people to feel anxious about changing circumstances over which they feel they have no control. But these conspiracy theories that portray China as aggressively seeking to infiltrate Western networks and societies hark back to the comic books of the 1950s and they are as far-fetched now as they were back then.