US won't make progress while it's stuck in the past: China Daily editorial
chinadaily.com.cn | Updated: 2019-02-19 21:39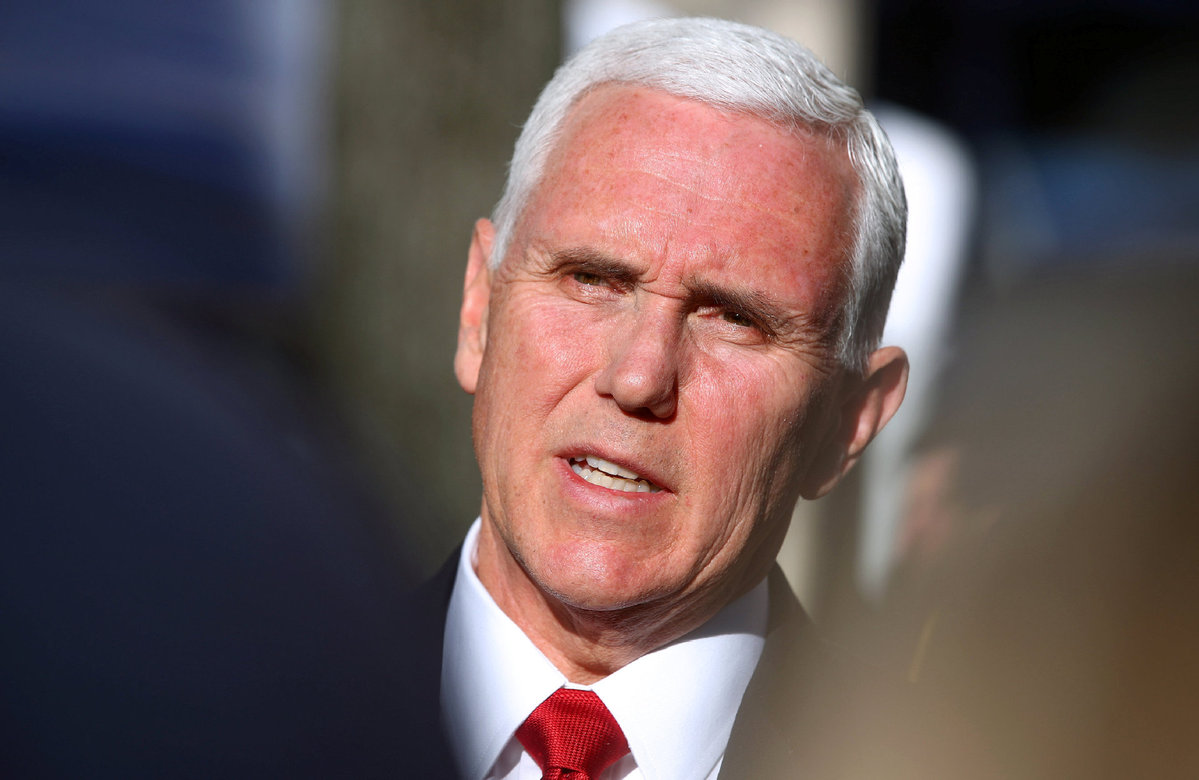 "We're advancing the interests of the free world, and we've made great progress," is how US Vice-President Mike Pence summed up the US administration's stance and his presence at the Munich Security Conference.
Had he taken into consideration the feelings of his audience, he would have shown a little modesty. Since it seemed that most of those listening felt differently.
No. We are not talking about the silence following his announcement that he brought greetings direct from the White House. Although, this has been taken to sensational levels in less-than-friendly media presentations.
Or the lengthy applause German Chancellor Angela Merkel drew following her defense of the European approach to international affairs, which is in sharp contrast to that of the United States.
Or the standing ovation Pence's predecessor, Joe Biden, won upon declaring "America will be back". Even though we never saw the US leave. Perhaps Biden was hinting at some future scenario. Although we didn't hear him say that.
So we need help to see the "great progress" the US vice-president boasted of. Because what the rest of world saw from the Munich gathering was further evidence that there is a huge divergence between Washington and its traditional European allies, on almost all outstanding concerns on their respective foreign policy agendas.
While it may be an exaggeration to conclude that Pence deepened the divisions. He did highlight the widening gap between the once very close allies. From the Iran nuclear deal to Russia, Venezuela, and Syria, the current US administration is at loggerheads with its European allies. Fundamentally, they are at odds on how international affairs should be approached.
As was evident in Munich, their disparities extend beyond approaches to values. That Pence called for Europe to scrap the Iran nuclear deal and Merkel gave a determined defense of it, served as vivid illustration of the divide in diplomatic philosophies between Europe and the US under the current US administration. Merkel advocated continuous commitment to multilateral approaches. Pence made clear Washington was not going to reconsider its insistence on US interests coming first and foremost and the devil take everyone else.
Merkel's appeal for the US to "put yourself in the other's shoes … and see whether we can get win-win solutions together," therefore, will in all likelihood have fallen on deaf ears.
Despite Biden's observation that "leadership only exists if somebody and others are with you".
The White House probably doesn't care about the Pew Research Center survey that found an increasing number of Europeans, half the population in Germany and France, see US power as a threat.
But as the rest of the world demonstrates a growing willingness to show it a cold shoulder, the US may find that it is the one that's hindmost.