Bizet's opera set to thrill fans in Beijing
By CHEN NAN | China Daily | Updated: 2019-05-09 08:52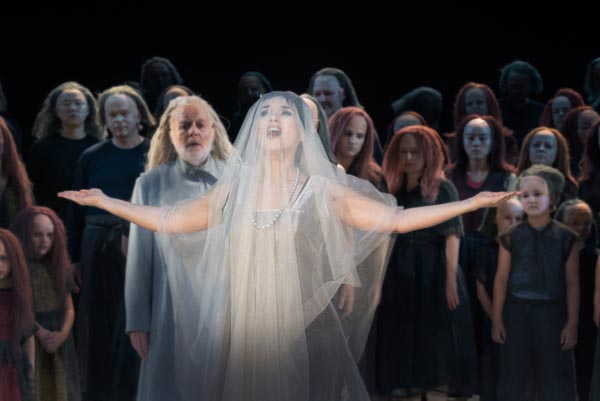 French composer Georges Bizet's three-act opera Les Pecheurs de Perles, or The Pearl Fishers, will make its debut in China with five shows from May 15 to 19 at the National Center for the Performing Arts in Beijing.
The opera, coproduced by the NCPA and the Staatsoper Berlin and directed by Oscar-nominated German filmmaker Wim Wenders, premiered at the Staatsoper Berlin in June 2017.
According to Zhao Tiechun, the vice-president of the NCPA, Les Pecheurs de Perles is the first collaboration between the NCPA and the Staatsoper Berlin. And it is the second Bizet opera that the NCPA has produced.
In 2010, the NCPA produced Bizet's opera Carmen.
Speaking about the production, Italian conductor Donato Renzetti, who will take up the baton and lead the China NCPA Orchestra and China NCPA Chorus, says: "Unlike the tragic love story in Carmen, which is bold and brutal, the love portrayed in Les Pecheurs de Perles is romantic and beautiful."
Les Pecheurs de Perles, set to a libretto by Eugene Cormon and Michel Carre, premiered in 1863 in Paris. It tells of a love triangle set on the ancient island of Ceylon (now Sri Lanka) in the Indian Ocean. There, two friends, Zurga and Nadir, both fall in love with the beautiful Leila.
Russian soprano Olga Peretyatko, who performed the lead role of Leila in the opera's premiere in Berlin in 2017, will play the same role in Beijing.