Ghana arrests 81 in separatist crackdown
By EDITH MUTETHYA | China Daily | Updated: 2019-05-10 08:42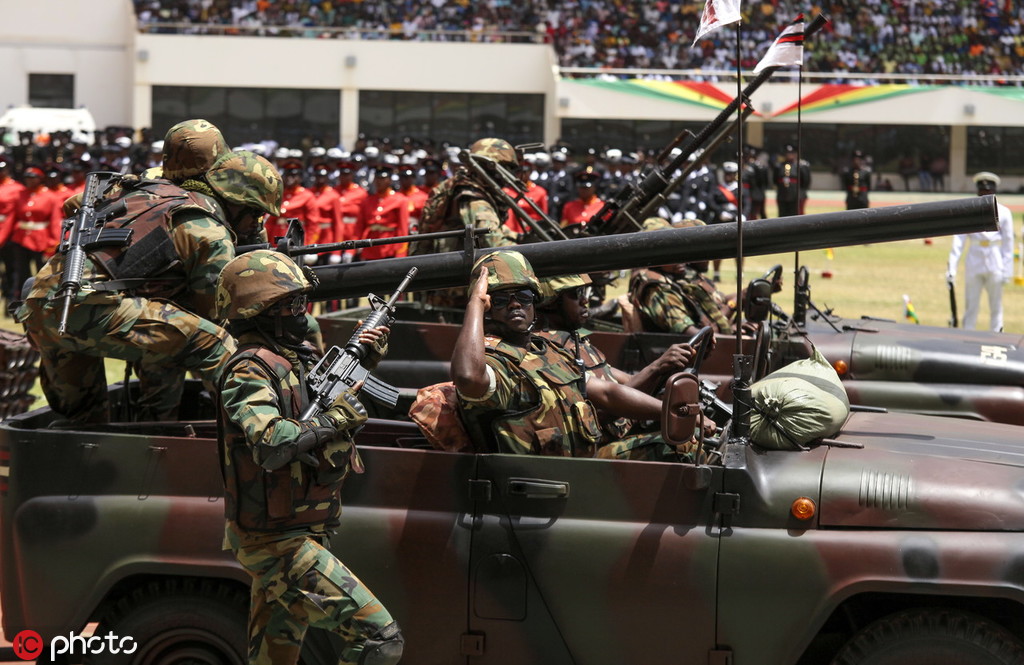 A total of 81 people were arrested in Ghana on Wednesday for allegedly supporting the declaration of the country's eastern region as an independent country.
This was in addition to the eight people already in detention on Sunday, including the 85-year-old Charles Kormi, leader of the Homeland Study Group Foundation, a secessionist group in the Volta Region. They were accused of leading a campaign for a separate nation to be known as "Western Tongoland".
"We arrested 81 members of HSGF for their involvement in an intended demonstration against the arrest of their leaders," Prince Dogbatse, the police spokesman of the Volta region, told the Agence France-Presse.
Dogbatse said the suspects were arrested following a tip-off by joint police and military forces at various entry points to the Volta region.
He told AFP that the 89 people were arrested in and around the Ho town in Volta region, 150 kilometers northeast of the capital Accra.
According to the police, intelligence had gathered sufficient evidence including a constitution, national emblem and anthem prepared by the arrested persons for their supposed new country, Ghanaweb reported.
The police statement indicated that the group was finalizing its plans to declare the Volta region independent on Thursday.
George Nyarkpo, secretary to the Homeland Study Group Foundation, told Ghanaweb that the group will continue to press for the independence of the Volta Region and won't bow to any kind of intimidation or death threat.
Meanwhile, the Volta Regional Security Council has assured Ghanaians that it's on high alert over the threat by the foundation to carry out its action of declaring the Western Togoland an independent state.
Archibald Yao, chairman of the council, told the Accra-based Onua FM that a team of military and police officers had been stationed at strategic points to prevent the separatists' members from implementing their plans.
Volta region has a history of rule by three colonial powers-Britain, German and France. Togoland protectorate was established by Germany in 1884.
During World War I in 1914, Britain and France invaded the protectorate. After the German defeat and the signing of the Treaty of Versailles, the western part of Togoland became British Togoland. In 1957, it became part of Ghana.
Since its founding in 1994 by Kormi, the foundation has been pushing for the secession of Western Togoland from Ghana.