Progressing to another stage
By Chen Nan | China Daily | Updated: 2019-05-11 11:06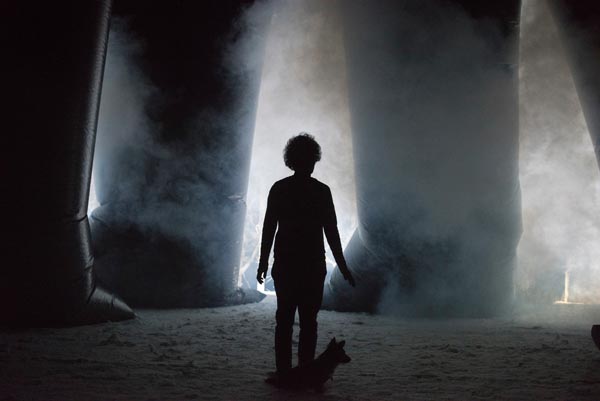 Two plays will be staged during the festival, which is the fewest number of shows for the event. But Lin Xiyue says that the two plays will be "entertaining, engaging and mind-opening".
One of the plays is the French production, La Melancolie des Dragons, which is directed by Philippe Quesne and premiered at the Festival d'Avignon in France.
The play, blending theater and visual art, revolves around seven hard rock musicians, whose car breaks down in the snow on the way to a show.
Then, with their imagination and classic rock music, they build a mobile amusement park.
La Melancolie des Dragons is making its debut in Beijing until May 12 at the Tianqiao Performing Arts Center.
Before that, the play was staged at the Tianjin Grand Theater on May 7.
Separately, the Lithuanian National Drama Theatre's play, Tartuffe, will have its China premiere over July 3 to 5 at Tianqiao Performing Arts Center.