A unique artistic treat for special kids
By Lin Shujuan | China Daily | Updated: 2019-05-17 08:56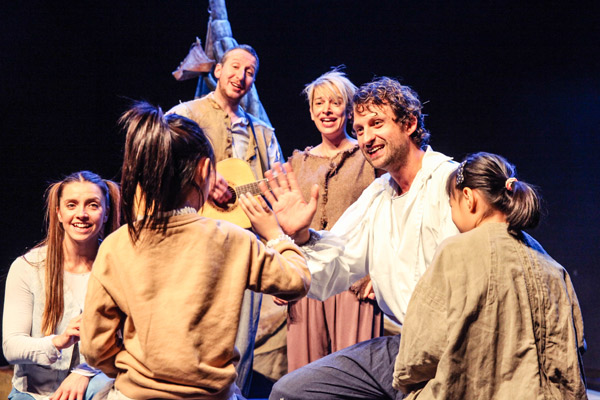 In collaboration with British theater group Bamboozle, the public welfare project Wish of Starfish has been infusing joy into the lives of children who are on the autistic spectrum or have serious learning disabilities, Lin Shujuan reports in Shanghai.
It might have been a gloomy and rainy Monday morning, but Diandian's mood was hardly dampened by the dreary weather conditions.
The smile that was etched on his face as he waited impatiently for the school bus to arrive said it all.
This was the first time the 9-yearold, who currently attends the Shanghai No 4 School for Deaf-Mutes, was going to watch a show in an art theater.
Born with impaired hearing, Diandian was diagnosed with autism when he was 3. As such, bringing him to a theater was not something his parents had even considered until Wish of Starfish, a public welfare project initiated by the China Welfare Institute and operated by the Shanghai Children's Art Theater, or SCHAT, was launched in early 2017.
Through theater works, workshops and localized productions of plays specific for children with special needs, the project aims to inspire kids with learning disabilities and teach parents and special education providers how to better educate such individuals.
Since the start of the project, SCHAT has been working closely with Bamboozle Theater, a British theater group that has been performing solely for children with learning disabilities for 25 years.
This year, Bamboozle Theater brought three productions-two designed for children and young people who are on the autistic spectrum, and one for children with profound and multiple learning disabilities, or PMLD.