步行环境评价(bùxíng huánjìng píngjià): Walking environment evaluation
China Daily | Updated: 2019-05-21 07:17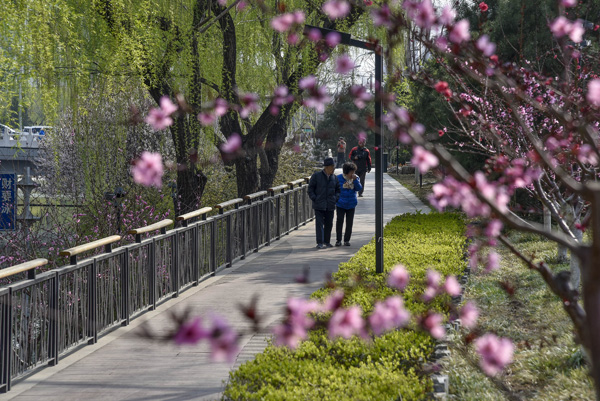 The international NGO Natural Resources Defense Council and Tsinghua University's School of Architecture recently issued a joint report on the walking environment in Chinese cities.
In its assessments, Zhongguancun Street in Beijing's Haidian district was the most walker-friendly of the 71 urban centers in the 50 major cities evaluated.
A city's walking environment is considered an important indicator of its livability. A walking friendly street should have flat pavement, sufficient trees along the roadsides and convenient facilities including shops and restaurants.
The report looked at active urban centers, the living, working and entertainment centers in 50 municipal, provincial-and prefecture-level cities nationwide, and gave them ratings based on their walking environment index scores.
The street walking environment index in this study includes nine indicators including the width of the pavements, cross-street facilities and special bike tracks. Beijing had two of the top five urban centers, Zhongguancun Street ranked first and the Guomao central business district ranked fourth.
Experts suggest that to create walking friendly environments, the local authorities should assess the situation in areas where there is a lot of foot traffic, especially in areas of historical interest.