中国国际服务贸易交易会(zhōngguó guójì fúwù màoyì jiāoyìhuì): China International Fair for Trade in Services
China Daily | Updated: 2019-05-24 07:29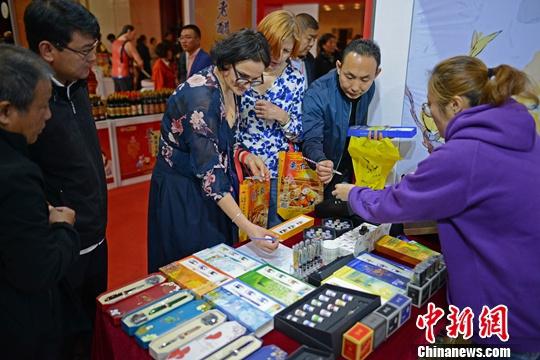 The 2019 China International Fair for Trade in Services is to be held in Beijing from May 28 to June 1, according to a news conference of the Information Office of the State Council on Wednesday.
Formerly the China (Beijing) International Fair for Trade in Services, it has been upgraded to be the only national-level exhibition organized by the Chinese government for the trade in services. The fair aims to have global influence and lead the innovative development of the domestic and global trade in services.
The theme of the fair is openness, innovation, wisdom and integration, said Vice-Minister of Commerce Wang Bingnan at the news conference. Political dignitaries and business leaders from around the world will attend the fair to discuss measures for deepening innovative cooperation and improving the global trade in services, Wang said.
According to Wang, enterprises and organizations from 130 countries and regions are going to participate in the fair and discuss cooperation in various service fields.
There will also be more than 120 forums and 110 business introduction and promotion campaigns during the fair.