Inspirational archipelago
By Chen Nan | China Daily | Updated: 2019-06-01 10:49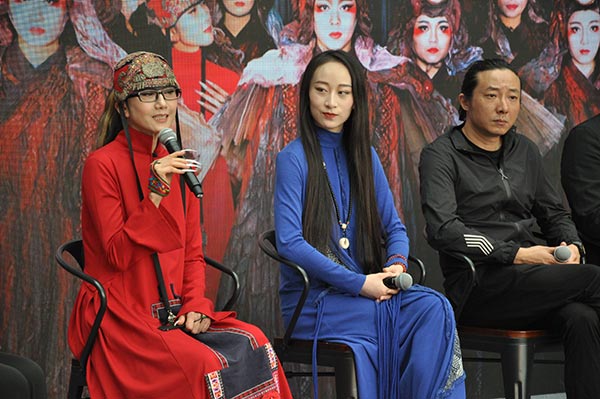 Pingtan Impression is the eighth dance drama by Yang, who grew up in the mountainous areas of the Dali Bai autonomous prefecture. As the eldest child in her family, she learned to take care of her family from a young age and helped her parents with farming and herding animals. Her grandmother once told her that dancing was a way to communicate with the gods.
She never had professional dance training but Yang joined the Yunnan Xishuangbanna Song and Dance Troupe in 1979. The same year, she won a top provincial award as the lead dancer in the Peacock Princess, a dance drama creat-ed by the troupe. In 1980, at the age of 22, she joined the Beijing-based China Central Ethnic Song and Dance Ensemble.
Yang became a household name in China after she gained national recognition for Spirit of Peacock, a dance drama she choreographed and performed in 1986.
In 2003, Yang directed her dance drama, Dynamic Yunnan, which became a sensation. The work has since been staged over 3,000 times worldwide and is currently performed as a tourist attraction in Kunming, the provincial capital of Yunnan.
Her interest in folk art and nature led Yang to explore the different cultures in China. In 2007, she launched another successful show, Riddle of Tibet, which won acclaim for its interpretation of Tibetan culture and Buddhism. The show is now a major tourist draw in Sichuan province's Jiuzhaigou Valley, where it is regularly staged.
"We hope that Pingtan Impression will become a regular show in Fujian, which will help more people to understand their maritime traditions," says Wang Yanwu, Yang's longtime partner, who also manages her company, the Yang Liping Arts and Culture Co Ltd.
Contact the writer at chennan@chinadaily.com.cn