Young artists deliver commanding Kunqu Opera performance
Share - WeChat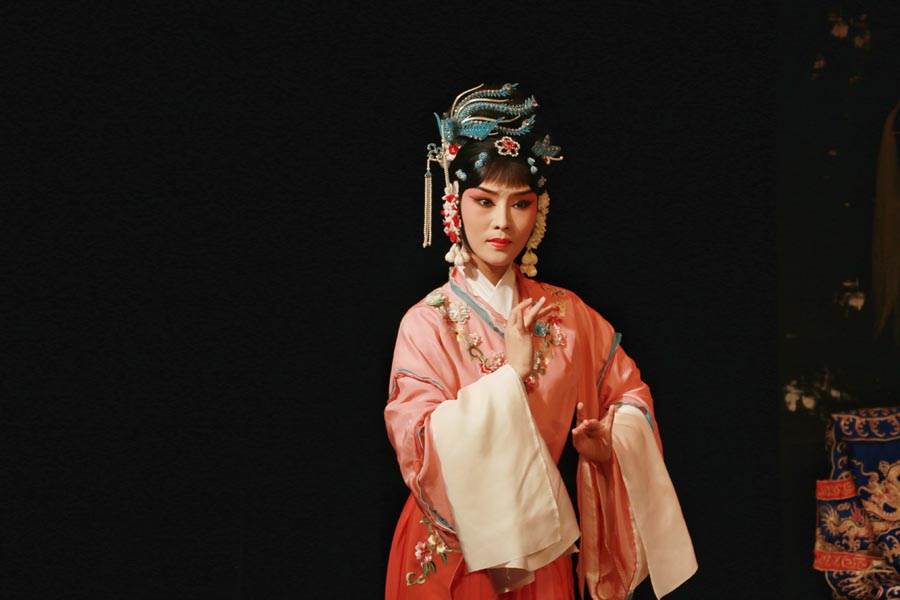 The day before he heads to a war, an undefeated commander named Qi has a dream in which he loses a battle and dies. When he wakes up, Qi bids farewell to his wife and gets ready to go and fight. While gaining successive victories, Qi decides to celebrate, despite the fact that there is a final battle waiting for him. When he gets drunk and falls asleep in his tent, Qi's army is ambushed by the enemy and he is killed just as his dream predicted.
This is the story that has inspired the latest Kunqu Opera production, titled A Commander's Introspection, performed and produced by the Northern Kunqu Opera Theatre.
It was premiered on Friday during the Festival OFF d'Avignon, the biggest performing arts showcase in France that forms part of the Avignon Festival, an annual arts festival held in the eponymous French city every summer.
After its French premiere, A Commander's Introspection will be staged in Beijing's Star Theater on July 19, before heading to Xichang in the Liangshan Yi autonomous prefecture in Sichuan province, this November, where it will be staged as part of the first Daliangshan International Theatre Festival.
"This is the first time that the Northern Kunqu Opera Theatre has premiered a show in France. It is a great platform to showcase the ancient art form of Kunqu Opera and to meet hundreds of theater troupes from around the world," says Yang Fengyi, director of the theater.