Young artists deliver commanding Kunqu Opera performance
Share - WeChat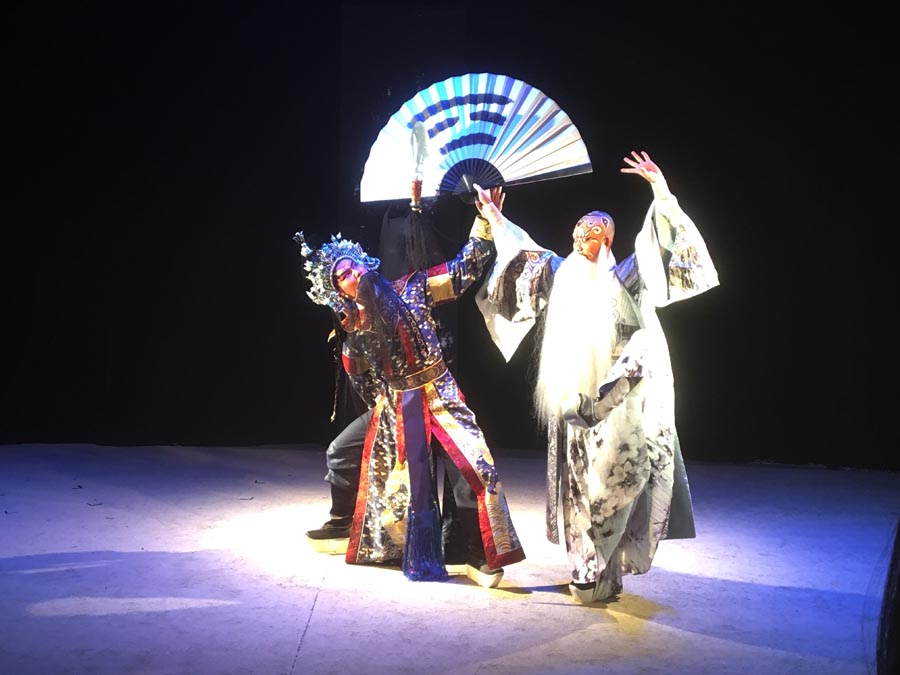 As one of the oldest of the traditional Chinese opera forms, Kunqu Opera, which is about 600 years old, combines singing, dancing, martial arts and lyrical recitation, performed in the melodic Suzhou dialect. UNESCO listed Kunqu Opera as an intangible heritage of humanity in 2001.
The Northern Kunqu Opera Theatre is the only professional theater in northern China dedicated to the style and was founded in Beijing in 1957.
Earlier this year, in order to keep the old art form alive, Yang initiated a plan of combining Kunqu Opera and traditional Chinese idioms, which would allow young Chinese directors and Kunqu Opera performers to collaborate. The young artists then began working on developing original scripts based on traditional Chinese idioms.
The first show released under the project, A Commander's Introspection, is co-written and directed by Hu Hanchi and based on the Chinese idiom, Fan Qiu Zhu Ji. It refers to self-reflection and trying to find fault in oneself rather than blaming others.
"We've revised the script about eight times. The story is simple, yet full of Chinese traditional philosophy and aesthetics. It's a Chinese story told with a twist of contemporary theater," says Hu, 27, who learned to perform Kunqu Opera from his parents, both of whom are actors with the Zhejiang Kunqu Opera Art Theater.