Small theater festival takes to a different kind of stage
By Chen Nan | China Daily | Updated: 2019-08-05 11:47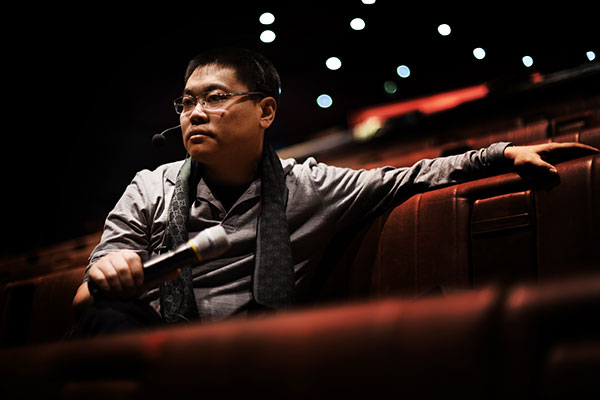 Huang Ying's new play is part of the ongoing 2019 Story in Beijing, a small-theater festival, which features 20 original Chinese plays, and runs through Aug 31, Chen Nan reports.
In 1997, 18-year-old Huang Ying watched the classic play Antique directed by Lin Zhaohua, a renowned Chinese director of Beijing People's Art Theatre, performed by star actors, including Pu Cunxin and Liang Guanhua.
Huang was very impressed by the play, which follows a competition between two Beijing-based antique collectors over three decades from 1900s to 1930s, as well as the vivid portrayal by the actors onstage.
More importantly, he was drawn to the world of theater.
After watching the play, Huang spent a year reading books about theater and watching over 100 theater performances in the capital over 1997-98.