Uruguay promotes its natural and cultural treasures in Beijing
chinadaily.com.cn | Updated: 2019-08-08 11:30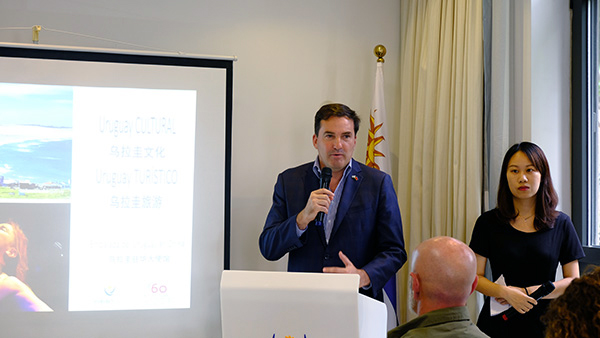 Dr. Leonardo Segalerba, press representative for Cabo Polonio National Park, made a presentation about the site. Sitting on the tip of a peninsula that extends into the Atlantic, the park comprises a variety of natural environments, including beaches, sand dunes, and coastal forests.
Famous for its breathtaking natural beauty, the park is home to about 100 inhabitants and several protected species, like fur seals, sea lions and whales, making it a paradise for anyone desiring to escape from the hustle and bustle of the city and reconnect with the freshness and tranquility of nature.
Also speaking at the event was Giovanna, a prominent tango singer who was appointed by the Chinese government as the "Cultural Ambassador" of Uruguay in the year of cultural exchange between China and Latin America in 2016.