New contest aims to get songwriters to produce works for children
By Chen Nan | China Daily | Updated: 2019-08-17 11:00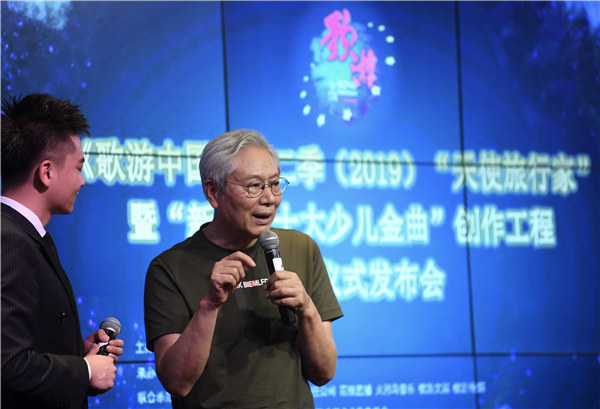 On a recent summer afternoon a children's choir performs a song entitled The Shell Trumpet.
In the audience is songwriter Fu Lin who wrote the song in 1980.
The song, with lyrics and melody written by Fu, was first performed many decades ago by Chinese singer Cheng Lin, who was 13 years old then.
The song, with its cheerful melody and catchy lyrics, then became a hit across the country.
Speaking about the recent performance, Fu, the chairman of pop music institute under Chinese Musicians' Association, says: "I am happy that people still love the song. But I also feel sad because there are few songs for children now."
For decades, the songwriter has been writing songs for children, including Mother's Kiss, which is still popular with Chinese audiences.
Meanwhile, Fu, 73, who is one of the most important figures in Chinese songwriting, recently launched a competition for Chinese songwriters to encourage them to produce more songs for children.
The jury panel will include Fu and veteran Chinese musicians, including Zang Yunfei, Cui Shu and Feng Shiquan.