Pragmatic and almost ideal trade partners: China Daily editorial
chinadaily.com.cn | Updated: 2019-09-05 22:01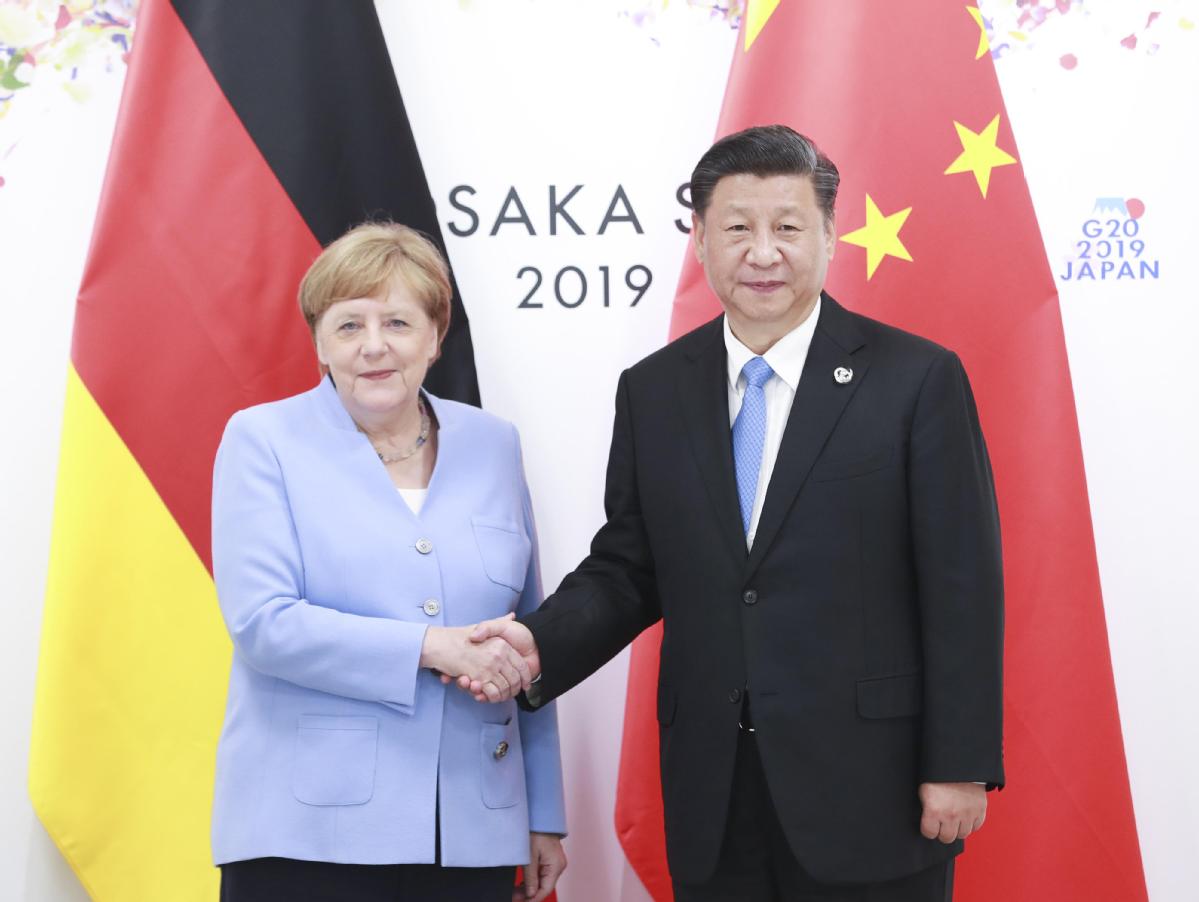 Many may consider it a mere coincidence. But the fact that German Chancellor Angela Merkel is visiting China, her 12th visit in 14 years, at a time when the US administration has upped the ante in the trade conflict with China calls for some serious reflection, especially on the part of China detractors.
The large business delegation accompanying her shows the level of confidence she has in her hosts that they will see through all the potential deals in just 48 hours, for that is how long her latest visit to China will last.
Yet neither China nor Germany is immune to rising trade protectionism. For instance, the German economy grew only 0.4 percent in the first half of this year, the lowest in the past five years.
China was Germany's largest trading partner for the third year running last year with bilateral trade volume of €199 billion ($219.62 billion), up 6.6 percent over 2017. Equally important, Germany's investment in China increased 72.4 percent year-on-year from January to July this year.
It's not surprising therefore that the German business delegation comprises top executives of auto companies, and CEOs of semiconductor, logistics, financial service and energy companies.
In other words, spurred by both external and internal challenges, Beijing and Berlin seem determined to further deepen their already highly productive cooperation, and show the wider world that negotiations based on equality and economic reciprocity, rather than bullying, bear fruit in bilateral trade relations.
China is keen on seeking German cooperation and importing high-tech products, and Germany looks forward to tapping into the huge demand that China's industrial upgrading is expected to release. Besides, China's strengths in 5G could help Germany propel its growth.
In particular, it is hoped Merkel's visit would expedite the free trade negotiations between the European Union and China.
Moreover, since both countries support free trade and rules-based global governance, they are expected to strengthen global efforts to address some common challenges, from climate change to international organizations' reform, and prevent countries from backpedaling on these issues.
Beijing and Berlin have already set a good example of how to transform differences into complementarities, instead of using them as excuses to engage in hostilities.
A pragmatic and nuanced approach to bilateral economic relations always produces mutually beneficial results, unlike the US' gunboat economic diplomacy, which is detrimental to one and all.