Tech should create value and sales, not hype
By Ma Si | China Daily | Updated: 2019-09-16 09:18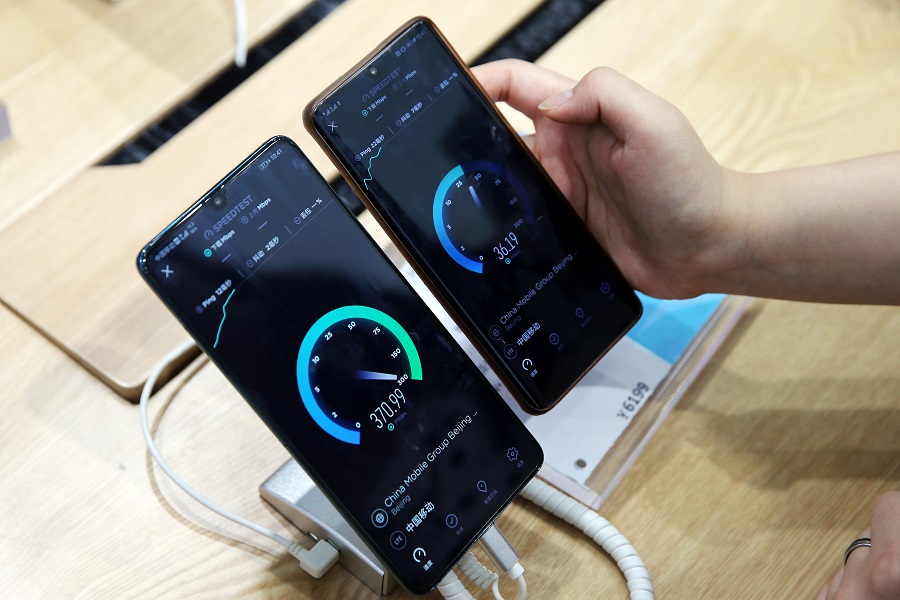 As a tech reporter, I have been overwhelmed by big 5G announcements and advertisements over the past two years. Late July, I finally got to lay my hands on the much-awaited 5G smartphones from several Chinese manufacturers.
Pinning hopes on the new-generation devices to revive a market mired in an innovation lull and a sales slump, smartphone makers are scrambling to woo early adopters and hope to gain a first-mover advantage in the global 5G battle.
However, their eagerness to seek the honor of being remembered as the first out of the gate, generates a bit of mirth - in fact, it highlights what appears to be a developing bubble in the highly competitive sector.
For instance, Huawei, the world's second-largest smartphone vendor, said its Mate 20X is the first 5G smartphone model that has been approved by China's telecom industry regulator to connect to the network. And the company unveiled the 5G model on July 26 at a gigantic product launch.
But its rival ZTE Corp cut in, with just three days ahead of Huawei's event, announcing on July 23 on social networking platforms that its 5G smartphone would become available for pre-orders immediately and calling it the first 5G handset that went public in the country.
Even e-commerce platforms are scrambling for the honor of being China's first retailer to sell the first home-made 5G commercial model. JD.com Inc circulated a news release headlined "An epoch-making moment: China's first 5G smartphone was sold from JD" on Aug 5.
JD's rival Suning also claimed it sold out the country's first 5G smartphone on Aug 5, with a male customer apparently buying the phone at 00:00 - the stroke of midnight on the intervening night of Aug 4 and 5 - at Suning's offline store in Beijing. Its news release was headlined "China's 5G era came, with Suning selling the first 5G smartphone".
Such confusing, amusing claims raise a question or two: is it really that important to be remembered as the first one to sell a 5G smartphone? And, does the sale of the first-ever 5G phone signify a truly historic moment?
Undoubtedly, 5G smartphones are an important evolution of 4G handsets, with internet speed becoming as fast as to allow rapid downloads of movie-size files. And being the first one to sell 5G handsets is an important part of marketing campaigns to promote sales. It can brighten a company's brand image. And companies' eagerness to bring 5G handsets to the market also highlights the vitality of China's smartphone industry.
But the reality is that smartphone makers are roughly at the same level of research and development of 5G handsets. Tech industry insiders told me it is entirely possible that only one of the top five players could really be the first one to launch a 5G device. This view is supported by the launch schedules of companies' 5G plans that are close to each other.
Instead of vying to be the first one to sell 5G smartphones, a bigger challenge companies should address is this: how to ensure a smooth transition from the 4G era to the 5G smartphone age?
And when 5G network coverage is very limited in China and no telecom carriers have officially launched 5G data packages so far, selling 5G smartphones does not make much sense. Most consumers can only enjoy 4G services even if they have 5G handsets.
So, in my view, what matters really is which company exploits the emerging 5G tech best to create additional value for consumers.