Beijing Music Festival opens with overnight concert at Great Wall
Xinhua | Updated: 2019-10-06 07:32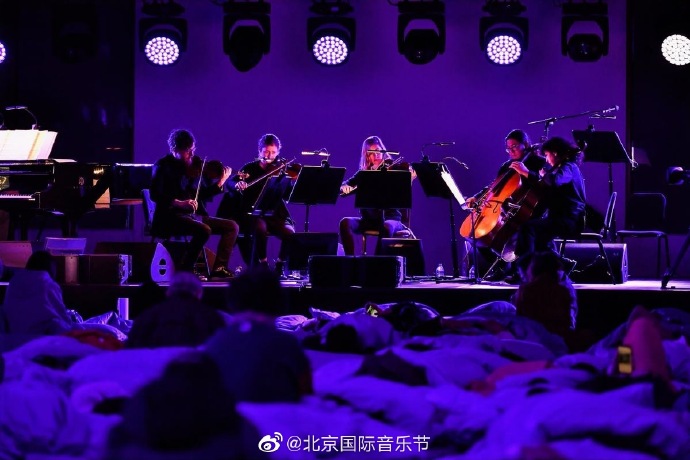 BEIJING -- An eight-hour concert was staged at the foot of the Great Wall from Friday night to Saturday morning, marking the opening of the 22nd Beijing Music Festival.
A total of 350 audience members at the concert were treated to the special experience of falling asleep to music that resembled the sound waves fetuses can hear in the womb.
Inspired by German-born British composer Max Richter's album "Sleep" released in 2015, the concert featured a piano, a string quintet and a soprano.
Premiered in London in 2015, the concert has been held in Los Angeles, New York, Sydney and other cities. The performances have also moved from indoors to outdoors.
The concert is one of 22 shows already set for the festival, which is scheduled to run until Oct 28. The festival also includes operas, symphony concerts, recitals, chamber concerts and more.