Challenges remain for US-China 'love fest' to continue: China Daily editorial
China Daily | Updated: 2019-10-13 05:39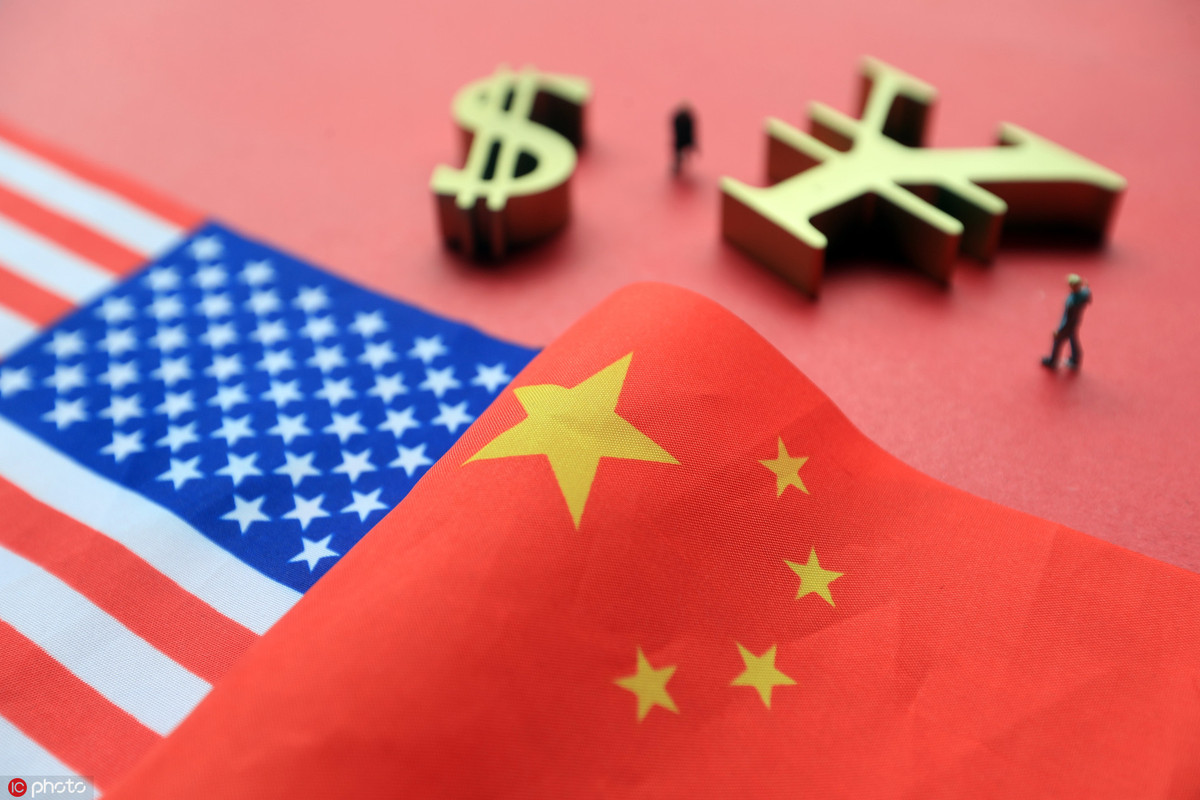 The fact that both China and the United States claimed to have achieved "substantial progress" after conclusion of their two-day talks on Friday highlights the significance of their refusal to give up efforts to manage their trade and economic disputes.
"We've come to a very substantial phase-one deal," US President Donald Trump said Friday afternoon.
China said in a statement the two sides have made substantial progress in the fields of agriculture, intellectual property protection, exchange rates, financial services, expanding trade cooperation, technology transfer and dispute settlement.
Such a wide range of fields where "substantial progress" has been made has pointed to the thorough pre-meeting preparations of the two sides and their willingness to make compromises at the negotiation table to make the agreement possible.
Although a comprehensive deal is yet to be accomplished, the preliminary agreement made after their "frank, efficient and constructive" talks in Washington marks an important step further in resolving their frictions and helps ease tensions and uncertainties that have swirled around and rattled the financial markets across the world in recent weeks.
Considering the frequent setbacks in the previous rounds of talks, such progress has not easily come by, nor will it naturally be followed by more progress in the future.
Commenting on the agreement in the new round of talks, President Trump said it helps transform the relationship between the two countries into a "love fest" from one of friction.
But to ensure the "love fest" can continue, which even Trump admitted is beneficial for the United States, China and the world economy, the US side needs to take more positive measures to "meet China half way".
It has determined to name China a currency manipulator.
It has put in place high tariffs on Chinese products, although it will not raise the tariffs to 30 percent from 25 percent on $250 billion worth Chinese goods as previously planned.
It has imposed restrictions on business links of US companies with Chinese tech giant Huawei.
And it has imposed sanctions on several Chinese companies and individuals citing its own domestic laws.
Worse, some US politicians remain hostile toward China and keep touting their China-bashing stance to complicate the situation.
For China, therefore, the red alert will not be automatically removed despite the temporary agreement reached on Friday. Based on its past records, Washington may at any time decide to cancel the agreement if it thinks the cancellation served its interest best.
So there remain many potential challenges ahead that will put the wisdom and patience of the two countries to test. In the first place, the US side should cherish the hard-won achievement inked in the latest talks and avoid backpedalling, as it often did in the past.