Exit poll shows Poland's governing Law and Justice party wins parliamentary election
Xinhua | Updated: 2019-10-14 09:25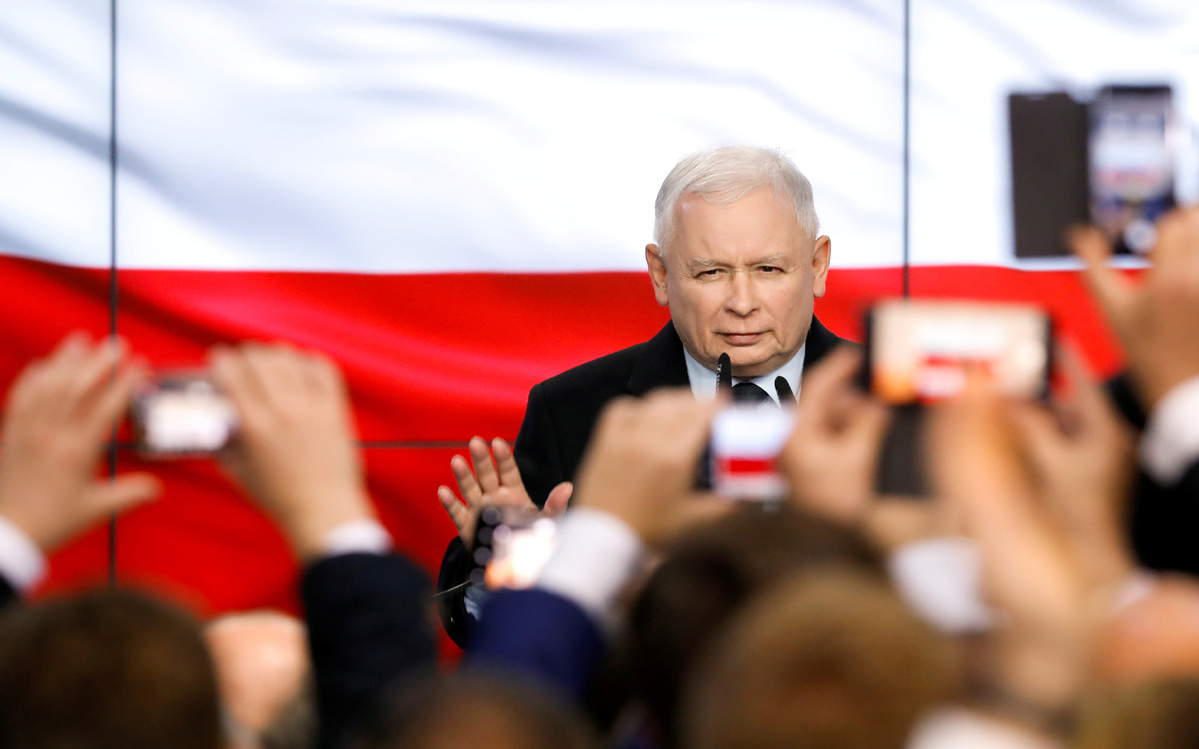 WARSAW - The exit poll after the closing of the vote in Poland at 9 pm on Sunday indicated governing Law and Justice party (PiS) won 43.6 percent of the vote in the parliamentary election.
The Civic Coalition came in second with 27.4 percent of the vote, followed by the left-wing alliance Lewica with 11.9 percent, Polish Coalition 9.6 percent and Confederation 6.4 percent.
Experts warn that exit polls have been wrong before in Poland, so official results may show differences.
Based on the preferences indicated in the exit poll published on Sunday night and conducted by research company Ipsos for private TV channel TVN24, PiS would get 239 mandates in the Sejm, the lower house of the parliament, enough to govern alone. The main opposition Civic Coalition would get 130 mandates.
"Despite the powerful front (against us), we managed to win and everything indicates that this will be maintained. And if it is maintained, there will be a lasting, good change," PiS leader Jaroslaw Kaczynski said on Sunday night at his party's headquarters upon hearing the results of the exit poll.
As for the Senate, 100 senators will be elected from 100 constituencies. The results will be announced after the counting of the votes.
Turnout in these elections was estimated at 61.1 percent, higher than that of four years ago.
The official results of the parliamentary election will probably be released on Tuesday.