Turkey pushes regional tensions to breaking point
By PAN MENGQI | China Daily | Updated: 2019-10-14 09:27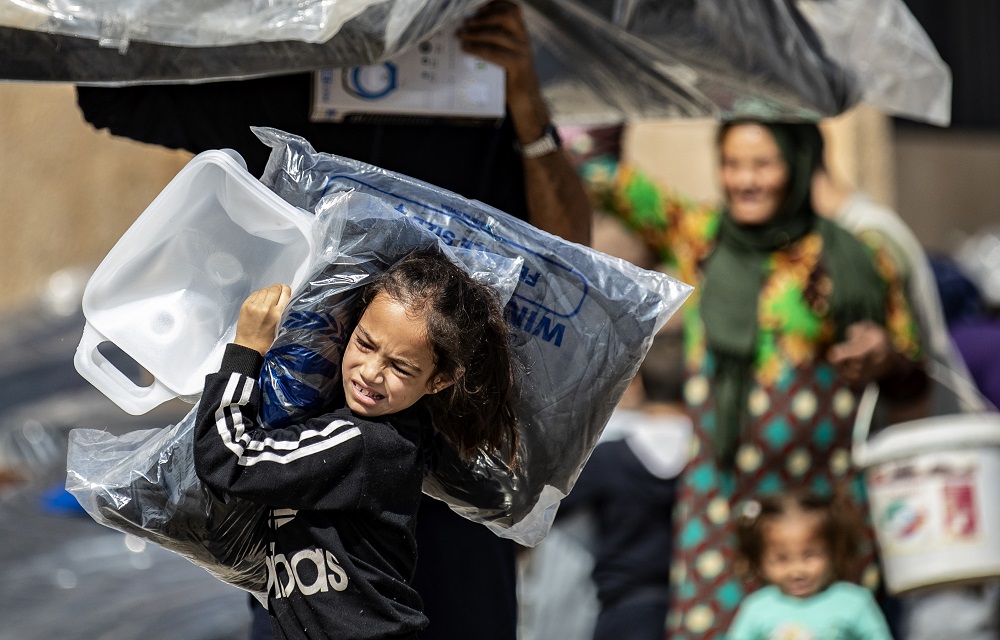 Turkey's latest offensive in northern Syria will aggravate regional tensions and complicate the Syrian peace process, according to analysts.
On Saturday, Turkey's military said it had captured a key Syrian border town after heavy bombardment in its most significant gain since it launched its offensive against the Kurdish forces in northeastern Syria on Oct 9, with no sign of relenting despite mounting international criticism.
According to Turkey's Defense Ministry, Turkish troops entered central Ras al-Ayn on Saturday, which marked the biggest gain made by Turkey since the offensive began, The Associated Press reported. Turkish ministry tweeted: "Ras al-Ayn's residential center has been taken under control through the successful operations in the east of Euphrates River."
Turkish troops and allied Syrian opposition fighters recently captured several northern Syrian villages in fighting and bombardment that left dozens of people dead or wounded, Reuters reported. The move also has forced more than 130,000 people in northern Syria to flee their homes.
Syrian Kurdish officials said on Sunday that more than 700 Islamic State supporters have escaped from a camp for displaced people in northeastern Syria, The Associated Press reported.
Thousands took to the streets in Paris and other European cities on Saturday in protest at the Turkish move. Organizers said that more than 20,000 people took part in the demonstration in Paris after Ankara stepped up its offensive move, defying mounting threats of international sanctions.
On the same day, France said in a joint statement from its defense and foreign ministries that it had suspended all planned exports of "war materials" to Turkey that could be used in their offensive into Syria. The Paris statement came hours after Germany, one of Turkey's leading arms suppliers, also said it had suspended exports.
Wang Jin, a research fellow from Syria Research Center of Northwest University in China, said Turkey has hoped to protect its national security through the military operation, but its action might bring new challenges and risks to both Turkey and Syria.
"First, it might make Ankara itself become a major target of the Kurdish attack in the future. Ever since modern Turkey was established in the 1920s, the Kurdish issue has been a very sensitive topic for Ankara," Wang said.
"Although (Turkish President Recep Tayyip) Erdogan has promised many times that Turkey's offensive in northern Syria targets only 'terrorists' rather than Kurds, Ankara's military offensive might further widen the friction between the government and Turkey's Kurds and might finally lead to attacks implemented by some Kurdish nationalists and extremists in the future," Wang said.
Li Shaoxian, a researcher of Arabian studies at Ningxia University, also said that Turkey's military offensive might bring the Syrian government and Iran back to the battlefield in northern Syria, which will further complicate the current situation, Xinhua News Agency reported. Li said Turkey's offensive and ambitious strategy in northern Syria will anger Syrians as well as Kurds in Turkey. "If its offensive action lasts a long time, it might further worsen the fragile tension in this area," he said.