Online shops lift Shandong farmers out of poverty
By Zhao Ruixue in Jinan | China Daily | Updated: 2019-10-22 10:06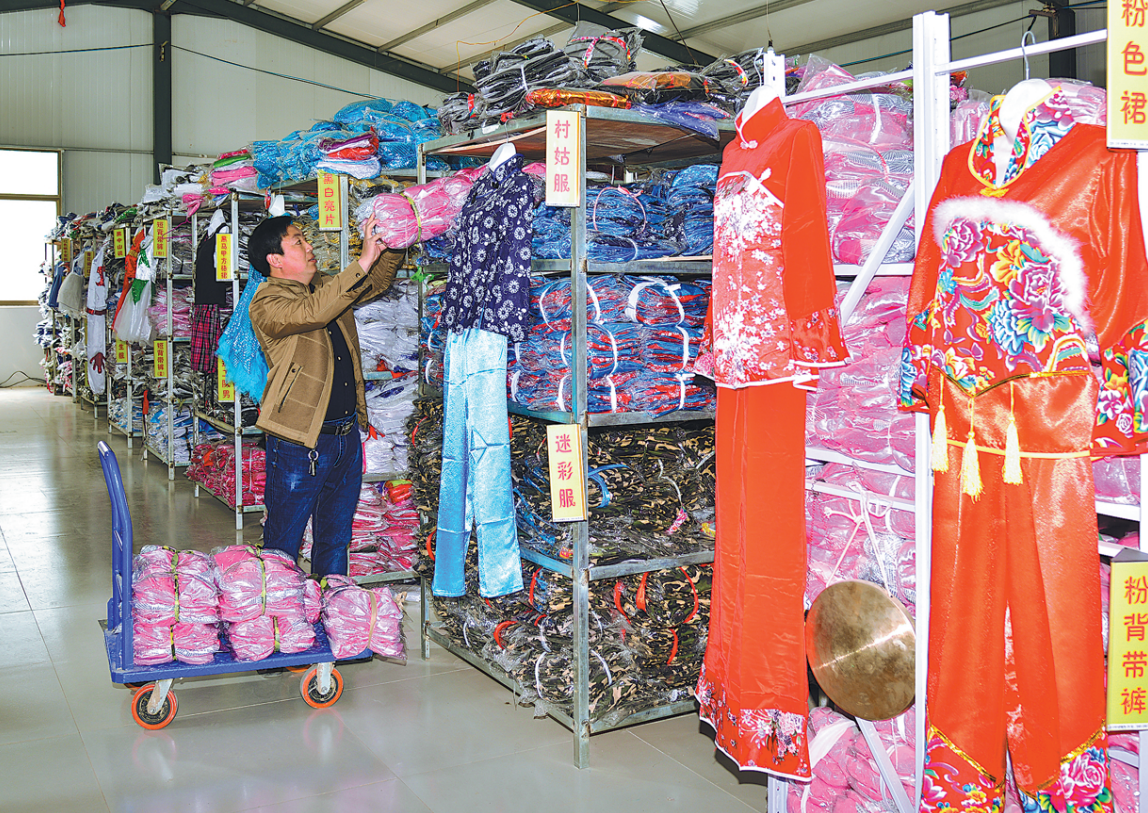 Traditionally, when girls in villages of Heze city, Shandong province, got married, their parents would buy gold and silver jewelry for their dowries. Now, gold and silver have been replaced by Taobao online stores.
"Taobao online stores have become popular, fashionable and practical for dowries in our village. Parents hope their children can become rich by running them," said Ren Qingsheng, Party secretary of Dinglou village, Daji township, Caoxian county, which is administered by Heze.
Taobao, the major e-commerce platform of Alibaba, is leading the rapidly growing e-commerce sector in Heze. The number of the city's "Taobao villages" - communities with annual transactions of more than 10 million yuan and more than 100 online stores - had risen to 307 by June from two in 2013, making Heze one of the cities with the most Taobao villages in China.
E-commerce has allowed farmers to achieve prosperous lives, said Ren.
Ren, 48, formerly a farmer in Dinglou, where farmers have been making stage costumes for more than 30 years, opened an online store on the e-commerce platform selling costumes in 2009.
Prior to this, he traveled across the country with bags of costumes, selling them to photography studios, but the profits were meager. He also tried working in cities, but was unable to make ends meet.
Now Ren owns his own online store with annual sales of 8 million yuan.
The annual sales of stage costumes generated from Taobao stores run by villagers in Dinglou have surpassed 500 million yuan and the annual net income has exceeded 80,000 yuan per capita, said Ren.