WADA world conference concludes with new president elected and new code approved
Xinhua | Updated: 2019-11-08 09:10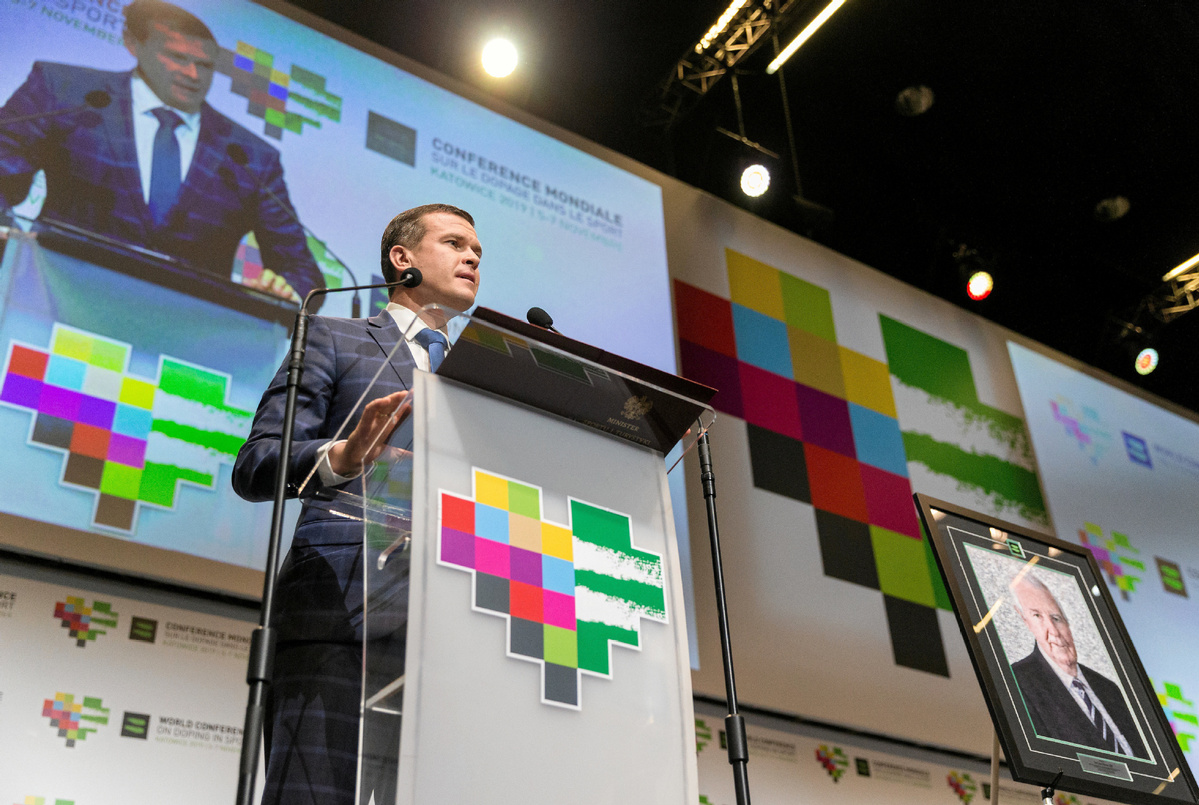 The fifth world conference on doping in sport concluded here on Thursday as Witold Banka was elected as the new president of World Anti-Doping Agency (WADA) and new anti-doping code was approved as well.
The new World Anti-Doping Code and seven international standards have been reviewed and approved during the conference. The standards for education and for results management are newly created as WADA ever listed.
WADA launched the review process of the new Code and standards in December 2017. The new code, with some amendments on athletes' rights, anti-doping labs and test, punishment and sanctions, will take effect on Jan 1, 2021.
Sir Craig Reedie, who has handed the presidency to the newly elected Polish, believed the code and the standards underpin the entire global anti-doping program and have proven over time to be highly effective.
"In order for them to remain robust, they need to evolve and adapt to the changing landscape. Through the comprehensive consultation process that has led up to this point, we received a huge number of comments and contributions from stakeholders, the result of which is stronger regulations that will protect athletes and clean sport further," said Reedie.
As the Polish former 400 meters sprinter and the current minister of Sport and Tourism of Poland, Banka appreciated the assistance and useful tips from Reedie, which "allows me to feel better to prepare for my role."
"I want sustainable anti-doping programs around the world. Let me remind you that almost 10 percent of the medals in 2016 Rio Olympics were won by athletes from the countries where there were no doping control programs at all or very limited. It should be changed," said Banka.
He also stated his goal and plan briefly in the coming years. "I want new approach to the laboratories. I need more of them. We also need to pay more attention to the anti-doping education for the athletes. We must work with all stakeholders and regain WADA's credibility."
Katowice Declaration was published at the final day of the conference as it calls upon all stakeholders in the anti-doping fight, including the sports movement, governments, anti-doping organizations, and athletes, to reinforce efforts on strengthening cooperation to protect clean sport.