The power of balance
By Chen Nan | China Daily | Updated: 2019-11-16 14:10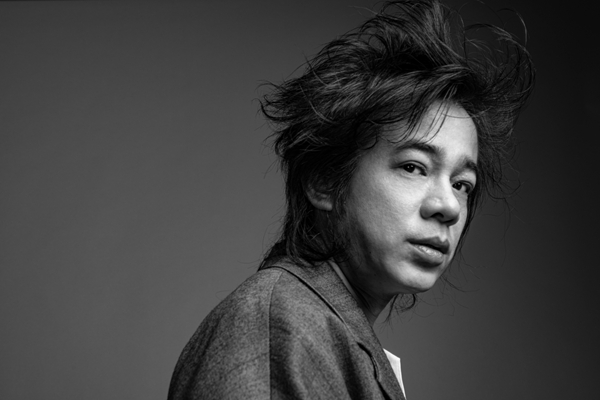 For classical violinist and artistic polymath Lin Chaoyang, striking the right note between 'too little' and 'not enough' is the key to channeling his creative alter ego, 'Brother Salt'
Depending on the artist, "crossover" is a term that can have many different meanings. And if that artist happens to be Lin Chaoyang, it means that he wears many hats: photographer, painter, violinist, composer and teacher. Each of these roles inspire him and speak for him.
His latest work is a classical music album, titled Gravity of Love, which was released on Nov 1 by the Universal Music Group.
Recorded in Berlin, Germany, and featuring Russian pianist Evgeny Sinaiski, the album includes music pieces from 12 composers-including Edvard Grieg's Violin Sonata no. 3 in C minor, op. 45, Gabriel Faure's Les Berceaux and Alexander Glazunov's Meditation in D major, op. 32.
To promote the new album, Lin embarked on a brief nationwide tour, which kicked off on Nov 8 in Jinan, Shandong province, and ran until Nov 15 after visiting Beijing, Shenzhen and Shanghai.
"I was short of ideas when I began preparing the repertoires for the album, until I watched How to Train Your Dragon (the DreamWorks Animation franchise). I am interested in Vikings so I searched for music by Norwegian composer Edvard Grieg," says Lin, who spent two years preparing for the new album.
"Selecting repertoires for an album and a concert involve much the same process. If the chemistry clicks, both the player and the audience will enjoy it very much," Lin adds.
Grieg's Violin Sonata no. 3 in C minor, op. 45, which consists of three violin sonatas, is the third and last of Grieg's violin sonatas. The opening Allegro molto ed appassionato starts with a wistful melody and closes with a dramatic flourish. The second piece, Allegretto espressivo alla Romanza, begins with a dreamy and delicate piano solo and evolves into a soulful chant from the violinist. The final Allegro animato opens with a soft shimmering that accompanies a vibrant and rustic tune. The clarity and balance between the instruments lends an air of mystery to the work.
Lin rearranged French composer Gabriel Faure's Les Berceaux, a gentle lullaby with a tranquillity tinged with a touch of sorrowful parting. Claude Debussy's Beau Soir, on the other hand, as the violinist states, is a pure depiction of the sweet, indulgent joys of life.
The violinist also performs Russian composer Anton Arensky's Serenade for Violin& Piano, Op. 30 No. 2, after hearing a recording of it by established violinist Mischa Elman over 20 years ago.