Insurance projects launched for cosmetic medicine
By Liu Zhihua | chinadaily.com.cn | Updated: 2019-12-11 17:15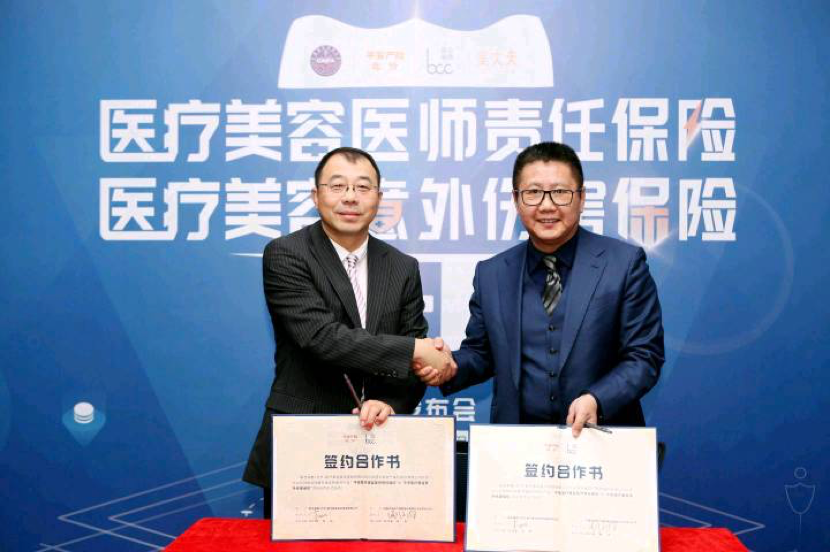 Beijing-headquartered cosmetic medical clinic franchise BeauCare Clinics has teamed up with the Beijing arm of Ping An Property & Casualty Insurance Co to develop new insurance products for doctors and patients.
Officially unveiled on Tuesday, the products are intended for doctors and patients involved in the clinics' practice or doctors registered on Meidaifu, an online platform for doctors that requires medical certification to register.
The development of the insurance products was made under direction from the medical incidence management and control center of Chinese Association of Plastics and Aesthetics.
The products for doctors, categorized by surgical and non-surgical medical practices, offer the highest compensation for a single insurance claim, up to 2.5 million yuan. Products for patients claim to have a fast-track process for compensation to maximally protect the interests of patients, doctors and medical institutes.
Small-scale cases under 5,000 yuan will be settled in claims to compensate patients, those ranging between 5,000 to 50,000 yuan will be settled within five days, and for those above 50,000 the insurance company will pay 50 percent of total compensation in advance within three days.
Both companies said the introduction of insurance products would help reduce illegal practices or overtreatments that can be quite common in the industry, because they are open only to qualified doctors with certificates and refuse to compensate if malpractice such as overtreatment is detected.
Data from Ping An Property & Casualty Insurance showed the cosmetic medical market in China has surpassed 450 billion yuan, with a workforce of more than 30 million. However, the industry is riddled with high rate of botches and incidents, 40,000 cases annually, which damages the healthy development of the industry.
The insurance products are a pilot solution for such problems, and if they prove to be mutually beneficial for both the insurance company and those insured they are likely to be open to all doctors and patients in the industry, according to Li Bin, president of BeauCare Clinics.