Migrant population in Beijing drops for 3rd year
By Sun Chi | chinadaily.com.cn | Updated: 2019-12-15 10:36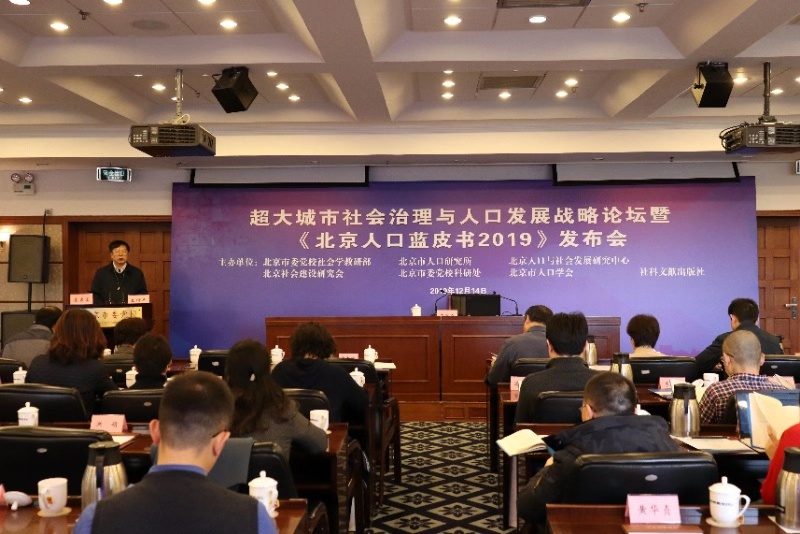 The permanent migrant population of Beijing recorded continuous drop over the past three years, the Beijing Daily reported, according to a population blue book published by the Party School of the Beijing Municipal Party Committee and the Social Sciences Academic Press (China) in Beijing on Saturday.
As per the blue book, the permanent migrant population, or those without Beijing hukou, in the capital was 8.23 million in 2015, 8.08 million in 2016, 7.94 million in 2017 and 7.65 million in 2018, dropping by 1.84 percent, 1.63 percent and 3.74 percent in 2016, 2017 and 2018, respectively.
Along with the shrinking migrant population, the permanent population of the city, including those with and without a local hukou registration, also fell for two straight years in 2017 and 2018. The permanent population was 21.71 million and 21.54 million in 2017 and 2018, down by 0.10 percent and 0.76 percent, respectively, the blue book said.
The figures confirm that Beijing's steps to control its population were working, with the goal to cap the permanent population below 23 million by 2020 expected to achieve.
The population reduction is a result of the major national strategy to shift the non-capital function of Beijing and to promote the coordinated development of Beijing-Tianjin-Hebei.
The book pointed out that the permanent population of seniors above 65 years old grew faster than that of children, aged between zero and 14. In 2018, proportion of children's population stood at 10.52 percent, an increase of 1.92 percentage points compared with that in 2010, or up 0.24 percentage points on yearly average; the senior permanent population accounted for 11.21 percent, growing by 2.50 percentage points vis-à-vis the proportion in 2010, up by 0.31 percentage points yearly.
Thanks to the growth in proportion of children and seniors, the dependency ratio reached 27.75 percent in 2018, up 6.18 percentage points from 2010. The blue book said the shrinkage in the newborn population and the rapid rise in aging population starting in 2016 was the major reason the rate continued to rise.
Data from the Beijing Municipal Bureau of Statistics show the average life expectancy in 2018 reached 82.2 years, rising by two years compared to that in 2010.