Efforts stepped up to reduce reliance on foreign products
By Ma Si | China Daily | Updated: 2020-02-06 09:07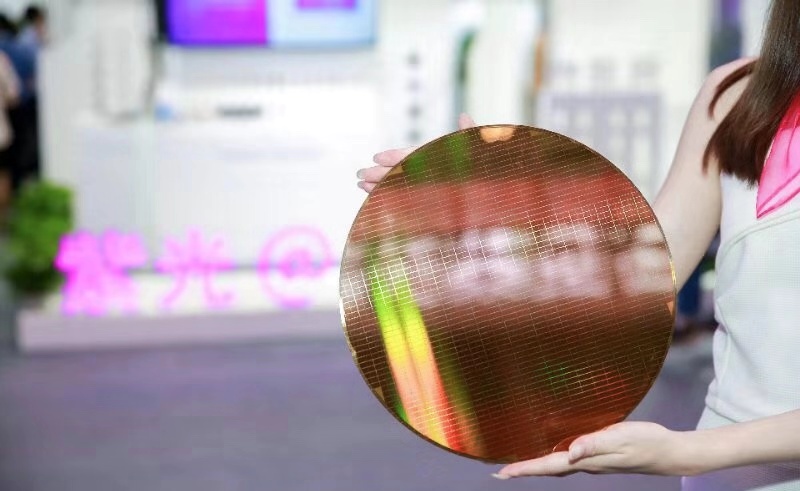 In the face of the novel coronavirus outbreak, Yangtze Memory Technologies Co Ltd, a major Chinese chipmaker based in Wuhan, capital of Central China's Hubei province, the hardest-hit city, is working hard to minimize the negative effects and to continue normal operations.
YMTC, in which Chinese chip major Tsinghua Unigroup is a controlling shareholder, said the company has worked hard to maintain normal operations while ensuring the safety of its employees.
The company is also striving to coordinate with multiple sides to maintain the supply of industrial production materials, and logistics services, so as to ensure the sustainability of businesses, YMTC said in a statement.
The statement came after Wuhan suspended the city's public transport system, including buses, subway trains and ferries, and also air and rail travel, in an emergency move to control the novel coronavirus.
YMTC is a pioneer in Chinese companies' efforts to beef up semiconductor manufacturing capability. Last year, it kicked off volume production of high-end 64-layer flash memory chips, marking a breakthrough in the country's push to grow its homegrown semiconductor sector and shorten its technological gap with foreign counterparts.
Memory chips are widely used in high-end data storage products on electronic devices such as smartphones, personal computers and data servers. China, despite being one of the world's largest manufacturing powerhouses for electronic devices, relies mostly on foreign companies to obtain high-end flash memory chips.
YMTC said its 64-layer 3D NAND technology is based on the company's chip architecture dubbed Xtacking. This is China's first 64-layer 3D NAND product, which can help reduce the country's reliance on foreign products.
The first phase of its plant in Wuhan currently can produce 20,000 wafers every month, and the number is expected to reach 60,000 by the end of this year and hit 100,000 ultimately when its first phase is in full capacity, a source within YMTC familiar with the matter told China Daily.
Cheng Weihua, co-chief technology officer at YMTC, said the Xtacking chip architecture brings high performance to 3D flash chips, including higher storage density and shorter product manufacturing period.
"With the advent of 5G, artificial intelligence and the ultra-large data center era, demand for flash memory products will continue to grow. The mass production of 64-layer 3D NAND flash memory products will inject new impetus into the healthy development of the global memory market," Cheng added.
Wang Yanhui, secretary-general of the Mobile China Alliance, said mass production of 64-layer NAND flash memory products filled the domestic gap in this field, narrowed the gap between Chinese firms and leading international manufacturers, and laid a solid foundation for the future research and development of domestic flash memory products.
Samsung Electronics Co, the South Korean tech heavyweight, accounts for about 37 percent of the global NAND flash memory chip market, with the Japanese company Toshiba accounting for 21 percent, according to a research note by New Times Securities.
YMTC is part of Tsinghua Unigroup's broader ambition to build a sprawling semiconductor empire. Tsinghua Unigroup in 2013 acquired Spreadtrum Communications Inc, then the world's third-largest mobile phone chipmaker. Later, it also bought RDA Microelectronics Inc, then the world's fourth-largest chipmaker.
On top of the YMTC's chip plant in Wuhan, Tsinghua Unigroup is also building a factory in Chongqing to produce DRAM chips.
The company has consolidated its semiconductor business by reshuffling subsidiaries, including one that paid about 18 billion yuan ($2.6 billion) to buy Linxens, a French smart chip components maker.