An engaging formula for learning
By He Wei | China Daily | Updated: 2020-02-19 07:10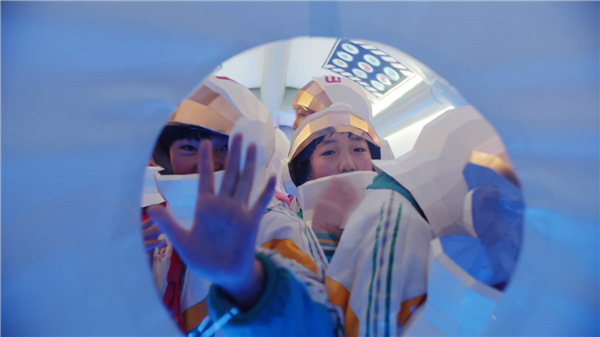 In February 2017, the Ministry of Education announced it would officially add science, technology, engineering, and mathematics (STEM) education into the primary school curriculum. This suggests that the segment's development will play a pivotal role in transforming China from a manufacturing-based economy to an innovation-driven, knowledge-based economy.
This thirst for knowledge was exemplified by young spectators demanding short videos of chemical experiments conducted by David Evans, a member of the Royal Society of Chemistry in the United Kingdom and a professor at the Beijing University of Chemical Technology.
Several visits to Chinese university chemistry departments in the early 1990s convinced Evans of China's potential for development in this area and he moved to China to work at the university in 1996.He is a member of the State Key Laboratory of Chemical Resource Engineering.
Evans made a name for himself in China as a scientist devoted to making the subject popular among students, both on and off campus. He has achieved even greater recognition since curating and uploading a series of "magic" science experiments to Chinese video platform Kuaishou. He has garnered 2.3 million followers on the platform and is now using livestreaming to further popularize science.
"China is such a huge country that I can only talk to a small proportion of the population. So when my assistant introduced me to Kuaishou, I thought: This is a great idea," says Evans, who also delivered a speech during the Tencent Youth Science event.
"Because many Kuaishou users live in small towns or in the countryside, they are a long way from a science museum or any sort of science activity. But Kuaishou is open to everybody, if you have a mobile phone and a signal," he explains.
Apart from attracting a noticeably larger number of students and addressing the imbalance of education resources across different regions, such platforms targeting a mass audience serve as a natural "eye-opener" and grant viewers the possibility to "incidentally" uncover their unrealized interest in science, Evans says.