An engaging formula for learning
By He Wei | China Daily | Updated: 2020-02-19 07:10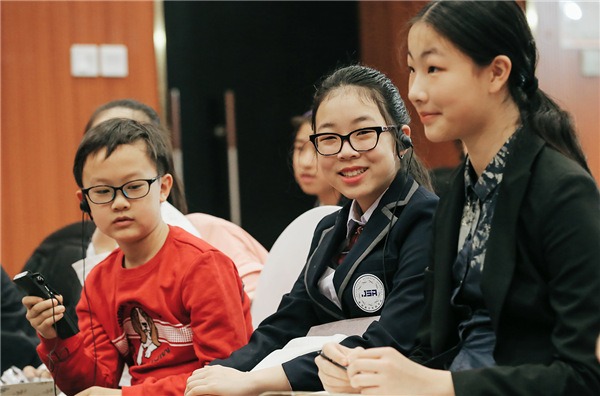 Other speakers shared their views on the opportunities and challenges of embarking on a journey into science. For instance, Tim Appenzeller, who switched careers from an English literature graduate at Harvard University to an editor at Science magazine, referred to the difference of the two paths.
"Scientists, at some point, may decide they want to be an observer rather than a participant, but the best part is that they didn't choose (to be a journalist) as an easier alternative," Appenzeller says.
But challenges abound. One needs to have the talent and confidence to do the job while being an objective observer of whatever subject is being reported on, according to Appenzeller.
Cutting-edge subjects like artificial intelligence are being included in the university syllabus as the education authorities strive to make Chinese universities "core forces "for building major global AI innovation centers by 2030.
The process of learning about AI and coding it fosters a structural way of thinking and a mindset of "operability and repeatability", says Zhang Shengyu, a chief scientist at Tencent specializing in quantum computing and a core figure in establishing its quantum lab.
"To help students grasp the essence of AI, it requires a concerted effort to learn fundamental subjects like mathematics and physics," Zhang says. "And it is important to enhance communication among like-minded figures in the field, be they researchers, teachers or students."
He points out that the conversion of science theory to tangible practice might require time and come with a lot of uncertainties. Companies like Tencent, he says, have shown patience and interest in investing in fundamental research that could take a while to bear fruit.
Appenzeller also emphasizes the importance of patience, saying that despite the advancements made in algorithms to perform certain tasks, it will be a long time before AI can match the playfulness and imagination essential for science. "The questions that no one has asked before, the approaches no one seeks to take, are what those algorithms won't be thinking of investigating," he says.