Permanent residence rules must be balanced: China Daily editorial
chinadaily.com.cn | Updated: 2020-03-01 19:30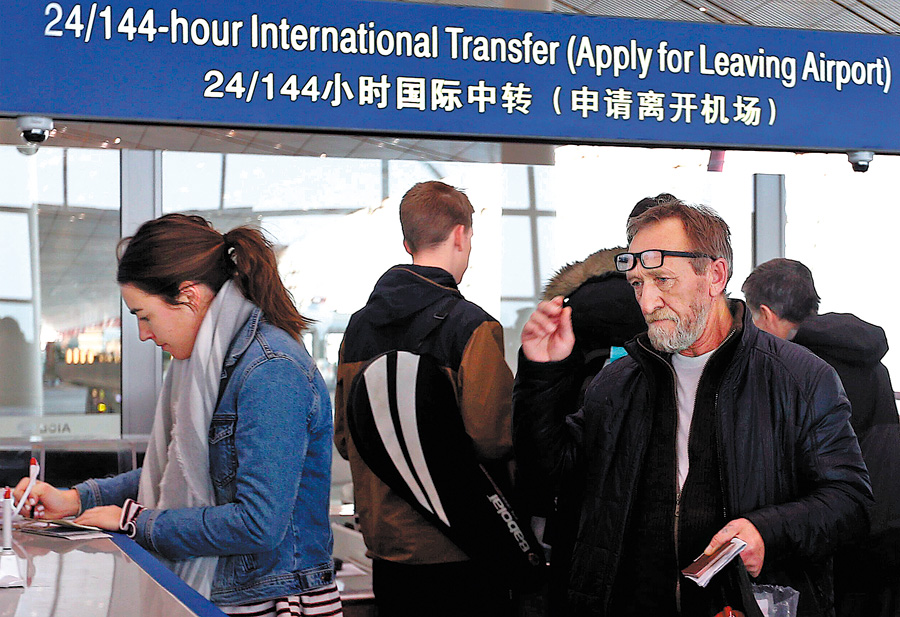 The more open and developed a country is, the more opportunities it will provide for foreigners to develop their own careers. And it will also be more likely for foreigners to choose to stay in that country. The draft rules on permanent residence for foreigners published by China's Ministry of Justice on Thursday soliciting public opinions are undoubtedly a sign of China's greater openness.
As one of the most populous countries with a population of 1.4 billion, a tight control of the number of immigrants into the country is unarguably important as there is no reason for the country to accept those immigrants who make no contribution to its economic development and social progress but who come intending to enjoy its welfare only.
At the same time, it is undeniable that China must be open and inclusive on this matter when it comes to the question of receiving talents of various kinds who will hopefully make contributions to the development of the country's science and technology as well as the development of various sectors.
That explains why the draft rules, like the rules that have been in effect since 2004, have specific conditions and requirements a foreigner has to meet to apply for permanent residence.
It is natural and understandable for some Chinese to worry that some illegal immigrants will likely take advantage of the rules to get the legal status of permanent residents as there are reportedly some illegal immigrants who have stayed in China for years. And some of them not only make no contribution to the development of China, but also cause disturbances to the social order of some localities.
As far as the requirements the rules have set for those who can apply for the status of a permanent resident are concerned, the chances are quite slim for those unqualified candidates to take advantage of the rules.
Even so it may be necessary when implementing the rules to specifically stipulate that those who have violated China's laws or public security rules should be deemed as unqualified for applying for such status.
China is not a country that has traditionally received large numbers of immigrants. But as the country's economy becomes more open and globalized, it is inevitable that the country will receive more immigrants, as the country seeks to satisfy its needs for talents of a particular field.
Even for exchanges for different purposes in different fields, an open attitude is necessary as far as the country's immigration policy is concerned.
Yet being open does not mean being loose in the management of the approval procedure for receiving immigrants. Instead, there should be a balance between the two.